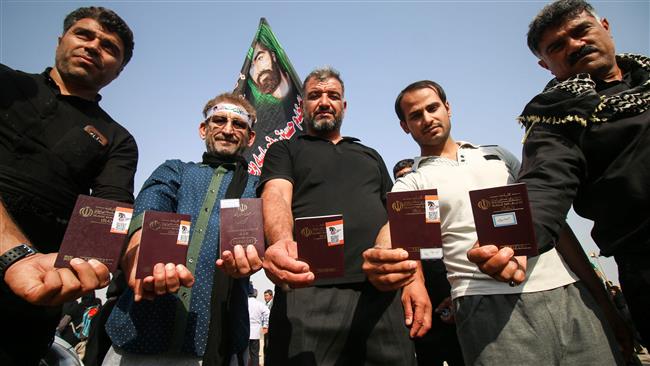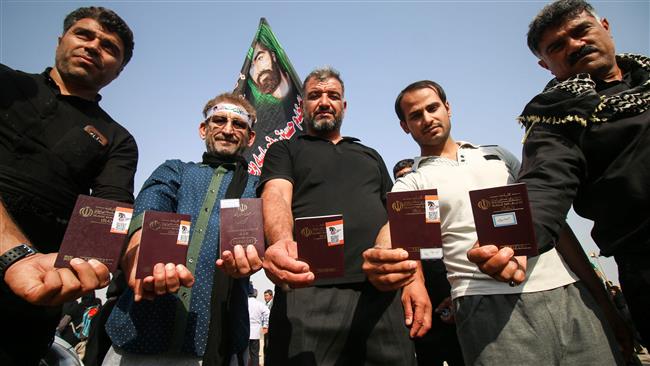 Iran's Intelligence Minister Mahmoud Alavi says more than two million people have crossed the country's border into Iraq to attend the upcoming Arba'een religious rituals.
Arba'een marks the anniversary of the 40th day following Ashura, the 10th day of the lunar month of Muharram, when Imam Hussein, the grandson of Prophet Muhammad and the third Shia Imam, was martyred at the hands of tyrant Yazid in the seventh century.
This year the occasion falls on Thursday and the commemoration ceremonies will last until the following evening.
The pilgrims, Alavi said on Sunday, have used Mehran, Shalamcheh, and Chazzabeh Border Crossings between Iran and Iraq to cross into the Arab country.
Visiting Mehran border crossing in person on Saturday, he assured that calm and security prevailed at the three terminals and the country's borders in general.
The provision of different services to the proceeding pilgrims had also improved compared to last year, the minister noted. He also said most of the pilgrims had obtained visas and were holding their passports as required.
Last month, Hassan Qashqavi, the deputy foreign minister for consular, parliamentary, and expatriates' affairs, complained that some media outlets were encouraging people to set out for the pilgrimage without obtaining visas in advance by making false claims about the standing travel arrangements between the countries.
The Islamic Republic has for the past four years been proposing to Iraq to lift the visa restrictions, he said, and regretted Baghdad's decision to retain the standing regime.