Hajj
Saudi Arabia
Mina crush showed Saudi Arabia's incompetence to run Hajj rituals: Iran official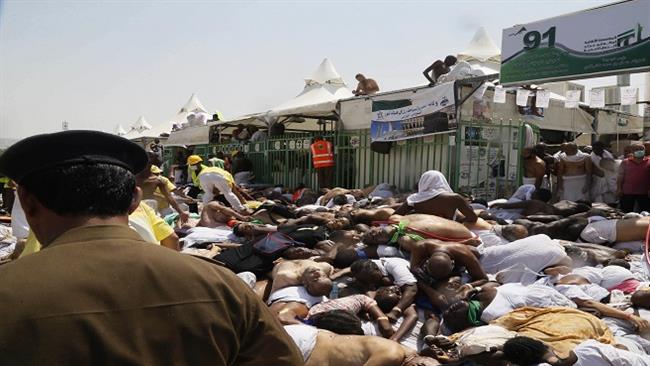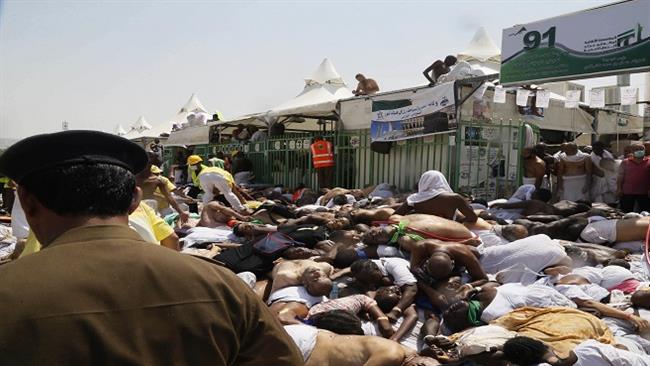 A senior Iranian official says the loss of thousands of lives during a crush in Saudi Arabia last year showed the incompetence of the authorities in charge of the rituals in the Arab country.
Iran's Parliament (Majlis) Speaker Ali Larijani, in a message released late on Sunday, on the first anniversary of the crush, said the Iranian people and anyone with a free will in the world is still mourning the tragedy, which occurred during Hajj rituals in Mina, near Mecca, in September 2015.
He said the thousands of pilgrims who perished during the crush were killed in a "sacred land that has to be a place of 'peace' for Muslims in order for them to carry out the Hajj rituals."
"This bitter reality," Larijani said, "is a big sign of the incompetence of the Hajj authorities in Saudi Arabia and the irresponsibility of the country's authorities to manage Hajj rituals."
He urged that the Muslim world put on its agenda the establishment of a fact-finding committee to probe the Mina tragedy. He also called on the Iranian Foreign Ministry to pursue the case in international courts of law, and through legal, judicial and political channels.
Iran says about 7,000 people, including the 465 Iranians, lost their lives in the crush on September 24, 2015.
Days into the crush, Saudi Arabia published a death toll of 770 but refused to update it despite surging fatality figures from individual countries whose nationals had been among the victims of the crush. Observers say Saudi Arabia is refusing to release an official death toll because it fears that the large figure will be a clear sign of the regime's catastrophic mismanagement of the Hajj rituals.
Just days before the Mina tragedy, a massive construction crane had collapsed onto the Grand Mosque in Mecca, killing more than 100 people, including a number of Iranians, and leaving over 200 others wounded.
In a message to Hajj pilgrims on Monday, Leader of the Islamic Revolution Ayatollah Seyyed Ali Khamenei said Saudi rulers were to blame for the deaths of the thousands of pilgrims in both incidents.
Iranian pilgrims did not attend the Hajj rituals this year because Saudi Arabia refused to provide guarantees as to their safety.