Africa
Miner killed in clashes at platinum mine in South Africa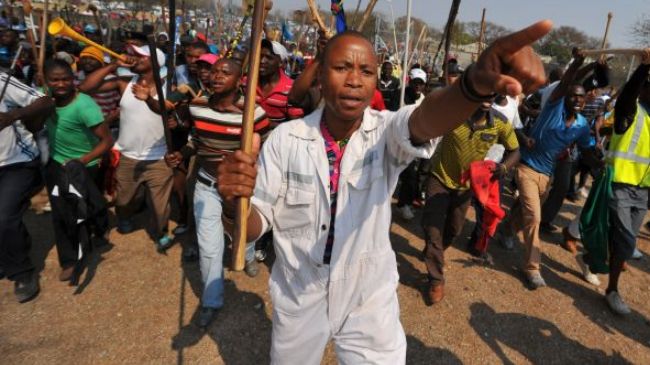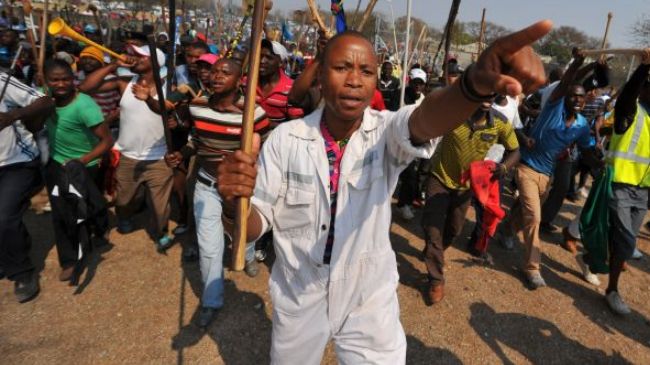 A miner has been killed in clashes between South African police and striking workers at a mine owned by Anglo American Platinum (Amplats) company in the northwestern city of Rustenburg.
Gaddhafi Mdoda, a witness and workers' activist, said on Friday, "Yesterday the cops shot many people, but one of them is dead. Even the dead body is still there where he was shot yesterday. It has not yet been taken (away)."
On Thursday, some 2,000 mine workers blocked roads with rocks and burning tires near the mine. Police fired tear gas and rubber bullets to disperse the protesters.
Two local radio stations also reported the death, but police said they were investigating the incident.
"At this stage we are busy on a manhunt to see if we can recover the body," said Thulani Ngubane, a police spokesman.
Amplats was forced to close five of its mines last month after thousands of its workers went on strike.
On August 16, 34 striking miners were killed after police opened fire on demonstrators who were demanding higher pay. Ten others, including two police officers, died during weeks of unrest that followed.
South Africa is home to nearly 80 percent of the world's known platinum reserves. The country's mining sector directly employs around 500,000 people and yields nearly one-fifth of the gross domestic product (GDP).