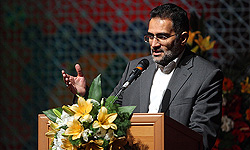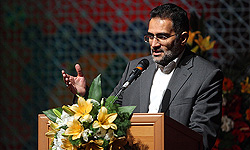 Iranian Minister of Culture and Islamic Guidance Seyed Mohammad Hosseini called for maximum participation of the Iranian people in the upcoming presidential voting in June.
In a message on Wednesday, Hosseini congratulated Iranian nation, all Muslims and the men of culture and arts on the advent of Nowrouz (marking the start of the Iranian New Year).
He also hoped for high public turn out in the upcoming presidential elections in the New Year.
His message came after Supreme Leader of the Islamic Revolution Ayatollah Seyed Ali Khamenei laid emphasis on the crucial importance of political and economic developments in the Persian New Year, and said the Iranian people will display an epic presence in both fields this year.
In a televised address on Wednesday, Ayatollah Khamenei extended his congratulatory message in the early minutes of the Persian calendar year of 1392 (March 2013 – March 2014).
Ayatollah Khamenei further called for the Iranian nation's enthusiastic and energetic participation in the country's political and economic affairs in the New Year.
The Leader pointed to the upcoming political events in the country, the June presidential election in particular, and said, "We name the year 1392 as the Year of Political Epic and Economic Epic and hope that, God willing, economic epic and political epic will be materialized by our dear people and the country's devoted authorities this year."