Iran
Minister: Iran Discovers 32 Tons of Drugs at Eastern Borders in 2 Weeks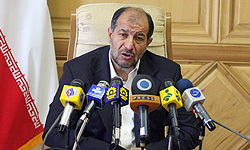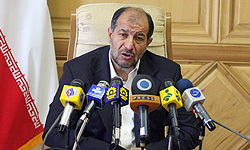 Iranian Police forces have discovered and seized over 32 tons of different types of narcotics at the country's Eastern borders in the last two weeks, Interior Minister Mostafa Mohammad Najjar said.
In the past two weeks 32 tons of various kinds of narcotic drugs were discovered on Eastern borders, especially the borders with Pakistan, Najjar said in a meeting with UN Undersecretary General and Executive Director of the UN Office on Drugs and Crime (UNODC) Yuri Fedotov in Tehran on Wednesday.
He said the confiscated drugs included 28 tons of pure drugs and four tons of residues.
Najjar also added that a number of traffickers were either killed or injured and arrested and 17 cars were confiscated.
He also underlined that poppy cultivation in Afghanistan has reached an alarming level.
According to the UNODC, these days, 93 percent of the world's opium is produced in the neighboring Afghanistan, 60 per cent of which is destined for the EU and specially US markets, and the main transit route is Iran, where the country's dedicated police squad risk their lives to make the most discoveries of drug cargoes, disband drug-trafficking gangs and organizations and much more in a bid to rescue not only the Iranian youth but also all those living in Europe and the US.
Iran has always complained about the EU and other international bodies' lack of serious cooperation with Iran in the campaign against drug trafficking from Afghanistan.
The UNODC Opium Survey 2011 reported that despite increased efforts to combat poppy harvests, rising prices and growing demand boosted cultivation by seven per cent in 2010, spreading to new regions of Afghanistan.
While Afghanistan produced only 185 tons of opium per year under the Taliban, according to the UN statistics, since the US-led invasion, drug production has surged to 3,400 tons annually. In 2007, the opium trade reached an estimated all-time production high of 8,200 tons.
Afghan and western officials blame Washington and NATO for the change, saying that allies have "overlooked" the drug problem since invading the country 10 years ago.
Eastern Iran borders Afghanistan, which is the world's number one opium and drug producer. Iran's geographical position has made the country a favorite transit corridor for drug traffickers who intend to smuggle their cargoes from Afghanistan to drug dealers in Europe.
Iran spends billions of dollars and has lost thousands of its police troops in the war against traffickers. Owing to its rigid efforts, Iran makes 85 percent of the world's total opium seizures and has turned into the leading country in drug campaign.
The anti-drug squads of the Iranian Law Enforcement Police have intensified their countrywide campaign against drug-trafficking through staging long-term systematic operations for the last three years.