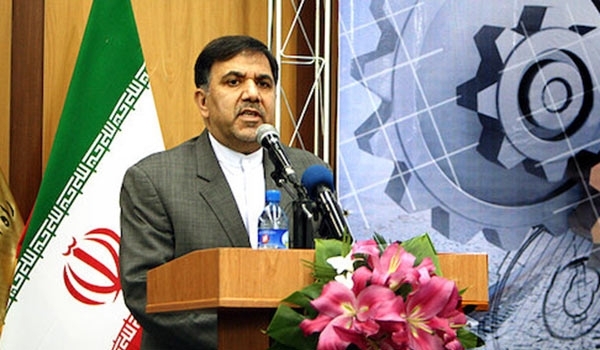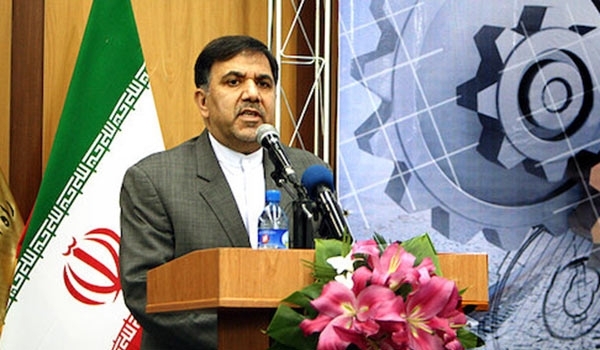 Iranian Road and Urban Development Minister Abbas Akhoundi underlined that Tehran has been conducting negotiations with creditable international aviation companies to purchase light passenger planes.
"We have negotiated with the French manufacturers of light passenger planes for short-distance flights," Akhoundi told reporters on Wednesday.
The Iranian road and urban development minister also pointed out that those US firms that have been registered in Europe may also supply such planes to Iran and can partner in Iranian projects.
Akhoundi visited France to participate in the International Air Industry Exhibition in Paris on June 15-21.
In relevant remarks in June, Managing-Director of the Iranian Aviation Industries Organization (IAIO) Manouchehr Manteqi announced that Iran was planning to manufacture light passenger planes before the end of the current Iranian year (will end on March 19, 2016).
"The 6-seater passenger planes will be built by the end of the year to be used in different fields," Manteqi told reporters in Tehran.
Manteqi pointed to Iran's advancement in aviation industries, and said, "Iran's aviation industries have had a very good growth in the past three decades and we have indigenized building of two-, four- and six-seater planes given the capabilities of the Iranian experts."
In May, Managing Director of Iran's Aircraft Manufacturing Industries Company Mohammad Ali Sirati announced that Iran was planning to manufacture 70-seated passenger planes in the near future.
Iran is planning to manufacture 70-seated passenger planes in the near future, a senior aviation official announced on Sunday.
"We have designed a home-made passenger plane with the capacity for 70 passengers which will be manufactured in the near future," Sirati told reporters.
In 2013, Head of Iran's Civil Aviation Organization Hamid Reza Pahlevani announced that a number of home-made passenger planes, capable of carrying 80, 100 and 150 passengers, will join the country's air fleet.
The Islamic Republic of Iran plans to manufacture three domestically-designed passenger planes by 2026, Pahlevani said at the time.
After purchasing the production license for the Antonov-140 from Ukraine in 2000, Iran built its first Iran-140 passenger plane in 2003.