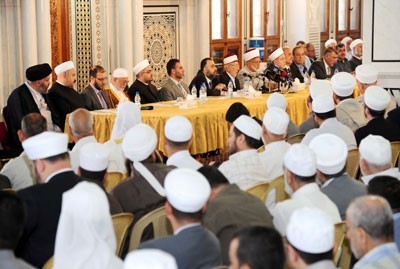 Minister of Awkaf (Religious Endowments) Dr. Mohammad Abdul-Sattar al-Sayyed announced that a religious satellite channel called "Nour al-Sham" will be launched soon.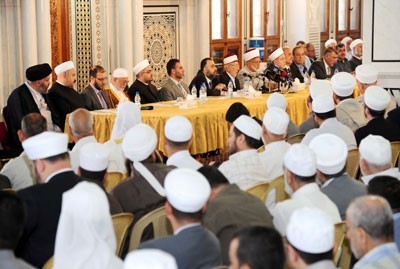 The channel will broadcast Friday sermons and religious programs as to disseminate a correct understanding of Islam.
During his meeting with clergymen and mosque preachers on Thursday, al-Sayyed hailed their role in raising awareness and confronting extremism.
He affirmed that their role consists primarily in rebutting sinister fatwas which have nothing to do with the core of Islam, and calling for resorting to rational thinking.
Dr. Muhammad Said Ramadan al-Bouti said the protests came out first in good faith, before degenerating into killings and vandalism, which makes them prohibited according to Islam.
The preachers and clergymen said the marches of millions in support of President Bashar al-Assad's reform program revealed the will of the Syrian people and their standing by the reforms, dismissing sectarian speeches as repugnant.