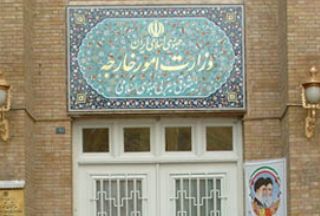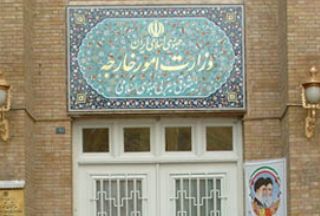 Iran's Foreign Ministry has rejected comments attributed to it regarding Russia and China's 'yes' vote to the UN sanctions resolution against Tehran.
An informed source with the ministry dismissed on Saturday remarks by an Iranian lawmaker who was quoted as saying in a local publication that authorities in charge of Iran's foreign policy apparatus regard Moscow and Beijing's yes vote to UN Security Council Resolution 1929 as a 'well-intended' move.
"The viewpoint of the (Iranian) Foreign Ministry is what was announced in the weekly press conference of the Foreign Ministry spokesperson last week, and the words ascribed to the ministry officials are not true", the informed source told reporters.
"Form our standpoint, there is no difference between the yes votes to the illegal (UN) Security Council resolution against the interests of the Iranian nation", added the informed source.
The same source underlined the ministry expresses its protest to the move, and will take into account any action taken by other countries when it comes to mutual relations.