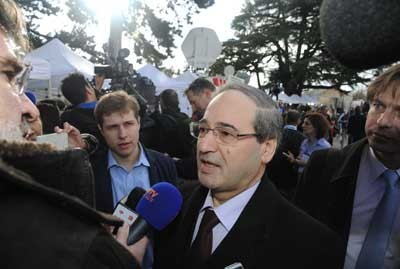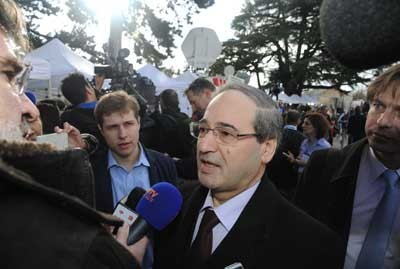 Syrian deputy Foreign Minister Fayssal al-Miqdad said that there are governments involved in the blood of the Syrian people and have priorities other than put an end to terrorism.
Speaking to reporters in Geneva on Monday, Miqdad noted that " it is time to reach an agreement between the Syrians to stop the bloodshed, and this is a priority."
"The goal of the Geneva-II is the cessation of violence and terrorism," he said, adding that progress cannot be made if the bloodshed and supporting terrorism didn't stop.
Miqdad stated that the decision of Saudi Arabia, that warned of terrorists to return to the Kingdom is "a step backward and an invitation for terrorists to not to return because they will be subjected to prison and is therefore more of incitement to murder."
"The time has come to stop terrorist acts in Syria and to reach an agreement," he went on to say, stressing that the Syrian government considers the fight against terrorism as a priority in the second round of Geneva talks.
Miqdad singled out that "if we do not stop the massacres taking place in Syria, Syrian people will not trust the talks in Geneva."
The Syrian official stated also that the goal behind "Maan massacre" is to kill women and children only.
The opposition militants committed on Sunday a horrible massacre in Maan village in Hama countryside of central Syria, killing around 120 people, including women and children.