Palestine
Mishaal and Haneyya console family of Senior Hamas official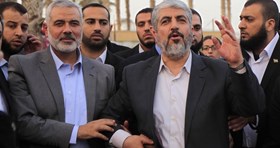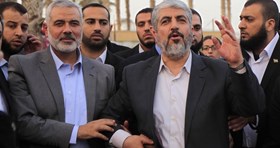 Head of Hamas's political bureau Khaled Mishaal and his deputy Ismail Haneyya has mourned the loss of senior Hamas official Baker Bilal and offered their condolences to the family. In separate phone calls, Mishaal and Haneyya hailed Bilal and his family, recalling the traits of his late father, Sheikh Sa'ied, as one of the prominent founders of Hamas in Occupied Palestine.
They offered their sympathies to Bilal's brothers and members of al-Qassam Brigades of Hamas, Muaad and Othman, who are in Israeli jails serving life sentences. The two Hamas officials stressed the importance of maintaining the national unity and adhering to the constants, and renewed their Movement's vow to continue the struggle against the occupation until the liberation of the Palestinian land.
51-year-old Baker Bilal, from Nablus city, passed away at dawn Thursday a few days after his release from an Israeli jail.