Palestine
Mishaal: exchange deals is the way to liberate the prisoners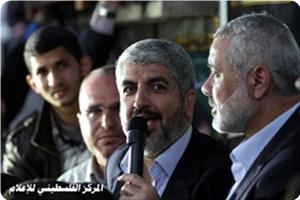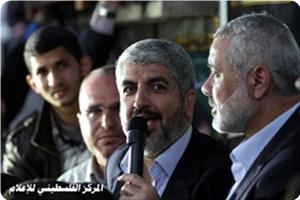 The head of the political bureau of Hamas, Khaled Mishaal, pledged to release the Palestinian prisoners from Israeli occupation jails through capturing Israeli soldiers and implementing prisoners' exchange deals.
This came in a speech delivered by Mishaal, on Sunday, during his meeting with dozens of families of prisoners, martyrs and wounded as well as national figures in Gaza.
Mishaal called on the different Palestinian parties to cooperate in bearing the responsibility in order to end the division and achieve reconciliation based on respecting the resistance and the Palestinian national constants, as he pointed out in his speech.
The Hamas leader stressed that the division weakens the Palestinian people, and that each Palestinian should shoulder his/her responsibility for achieving reconciliation.
He stressed that the resistance in Gaza does not only support Hamas, but also supports the Palestinian President Mahmoud Abbas and all the Palestinians, pointing to the need for holding free and fair elections and a national partnership for taking on the responsibility."
He added that there is a difference between the use of wisdom and the graduation in achieving goals, and the renunciation of the rights which is unacceptable.
Khaled Mishaal also stressed on his movement's adherence to the resistance as the only way to liberate the land and hailed the role of all the Palestinian factions in the path to the liberation.