Palestine
Mishaal: The coming years will see new innovations by the Palestinian resistance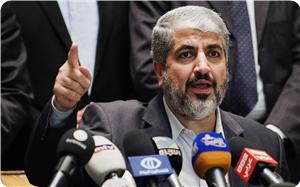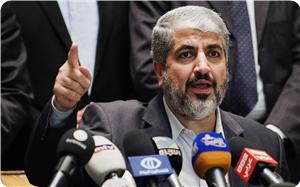 Head of Hamas's political bureau Khaled Mishaal said that the coming years would witness new innovations by the Palestinian resistance capable of inflicting a defeat on the Israeli occupation.
In remarks to the Iranian television on Monday, Mishaal stated that the Palestinian resistance achieved a security victory over Israel after it cleansed Gaza of spies and kept its special military headquarters away from its eyes.
"We want Gaza to be free and the crossings to be opened. We want to have our own seaport and airport in Gaza and have a solution to the problem of money transfers to Gaza," the Hamas official stressed.
He also called for an end to Israel's restrictions on the national unity government and the travel between the West Bank and Gaza, and an end its aggressive practices and arrests in the West Bank.
Mishaal expressed his belief that any truce talks would never yield results without the resistance putting pressure on the Israeli side, and welcomed any efforts to be made by Qatar, Turkey or Egypt to end the war.