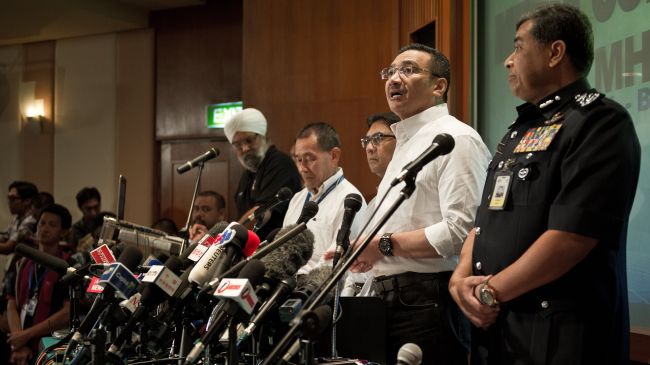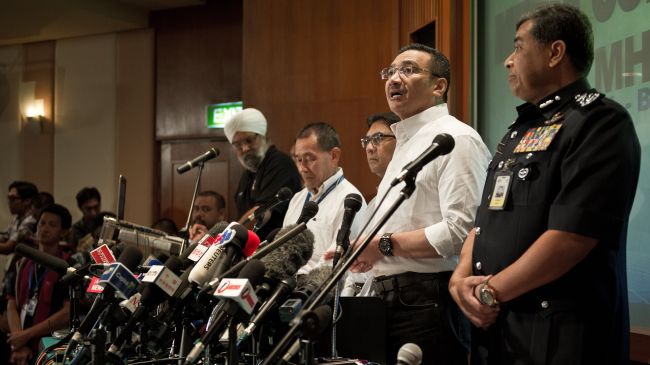 Authorities in Malaysia have hinted that the Malaysian plane that recently vanished from radars under yet mysterious circumstances may have been hijacked.
Malaysia's Transport Minister Hishammuddin Hussein said on Sunday that officials believed that the final words from the cockpit – "All right, good night" – were communicated with air traffic controllers after one of the Boeing 777's data communication systems had been disabled.
Investigators suspect that the person who communicated the last words may have known that one of the communication systems of the aircraft had been disabled since it technically can only be switched off deliberately from inside the cockpit.
While authorities have not provided more information, as about who exactly communicated the last words, the new finding has raised suspicions that Malaysia Airlines Flight 370 has been hijacked.
Malaysian investigators are probing a flight simulator seized from one of the pilot's homes.
They are also running background checks on all the 239 passengers and ground crew.
Hussein went on to call on more countries to join the search mission for the airliner.
He also said the plane's route proves that someone deliberately steered the jet off course.
The Beijing-bound Boeing 777 vanished more than a week ago after takeoff from Kuala Lumpur.
Senior Chinese authorities also said Beijing will continue search operations as long as there is a glimmer of hope. At least 150 Chinese citizens were on board the missing plane.