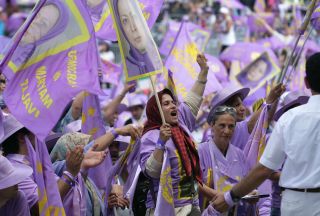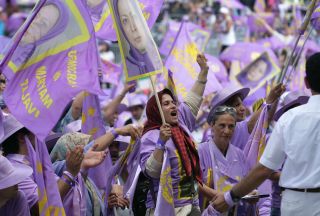 A demonstration has been held by the anti-Iranian terrorist group Mojahedin Khalq Organization (MKO) calling for stiffer sanctions to be imposed on Tehran over its nuclear program.
Former Spanish Prime Minister Jose Maria Aznar and former US Ambassador to the UN John Bolton delivered speeches at the gathering in the suburb of Taverny outside Paris on Saturday.
The two pro-Israeli figures called for tougher action against Iran over its nuclear program.
The Iraq-based MKO is listed as a terrorist group by much of the international community, but the French government still allowed the group to hold the demonstration.
Founded in the 1960s, the MKO has masterminded a slew of terrorist operations in Iran and Iraq, killing thousands of people and wounding many more.
The group is especially notorious in Iran because they took sides with former Iraqi dictator Saddam Hussein during the 1980-1988 Iraqi-imposed war on Iran.
Following the 2003 US-led invasion of Iraq, US troops disarmed the MKO terrorists at Iraq's Camp Ashraf, where they were based, and surrounded it until Iraqi forces took over responsibility for the camp in 2009.
Among their victims were former Iranian President Mohammad-Ali Rajaei, Prime Minister Mohammad-Javad Bahonar, and Judiciary Chief Mohammad Husseini Beheshti. All were assassinated in 1981.