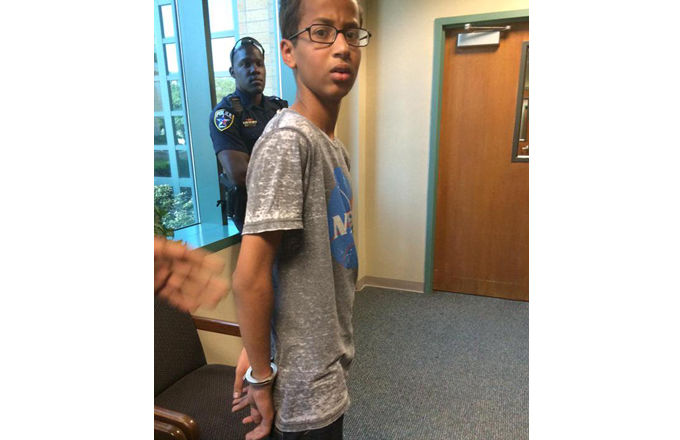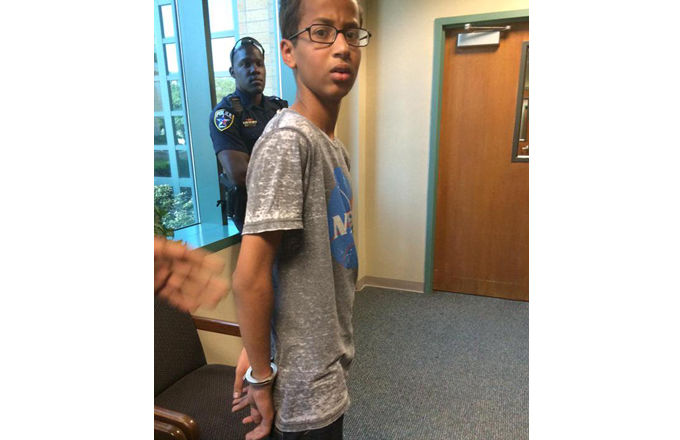 An American researcher and historian in Washington says the incident of black Muslim student Ahmed Mohamed shows the pervasive Anglo-American racism against Muslims and people of color in the United States.
In a phone interview with Press TV on Thursday, Dr. Randy Short, a member of the Black Autonomy Network Community Organization, said the people who blow bombs and shoot students in American public schools are mostly white male youth.
Mohamed, who is the son of a Muslim immigrant from Sudan, was arrested and handcuffed earlier this week after his clock was inexplicably mistaken for a bomb at MacArthur High School in Irving, Texas.
"The young man… was wrongfully treated like he was a threat or menace to society because he was a Muslim," Dr. Short said.
"It's very unfortunate but a predictable trend that you have in America, where [they have] demonized the people who are the other — the black other, the Muslim other, or the Latino other," he added.
The researcher stated that since the 9/11 attacks in the United States the "harassment and persecution of people who are in non-Anglo white group is incredible."
"What happened to the young boy shows that the nature of Anglo-American racism that targets [people of] of any age… . And this incident shows that even very bright children, because they are not from what are perceived as good people, are classified," he noted.
"So we have an epidemic of children who get unfairly reported as bad based on [their] color. They are often forced to take psychotic drugs, which are dangerous," the activist revealed.
"It is interesting that we may have discipline issues with any group of children, the people who do the bombing and shootings in the American public schools are overwhelmingly white male youth," Dr. Short observed.
Mohamed's father, Mohamed Elhassan Mohamed, told the Dallas Morning News that the 14-year-old "just wants to invent good things for mankind. But because his name is Mohamed and because of Sept. 11, I think my son got mistreated."
On Wednesday, President Barack Obama invited the ninth-grader to take his homemade clock to the White House.
Facebook CEO Mark Zuckerberg also expressed his support for the teenager. In addition, engineers from Google, the Massachusetts Institute of Technology and NASA extended invitations to Mohamed to visit their facilities.