Iran
Mohsen Rezaei – 'A strong, popular administration free from party politics'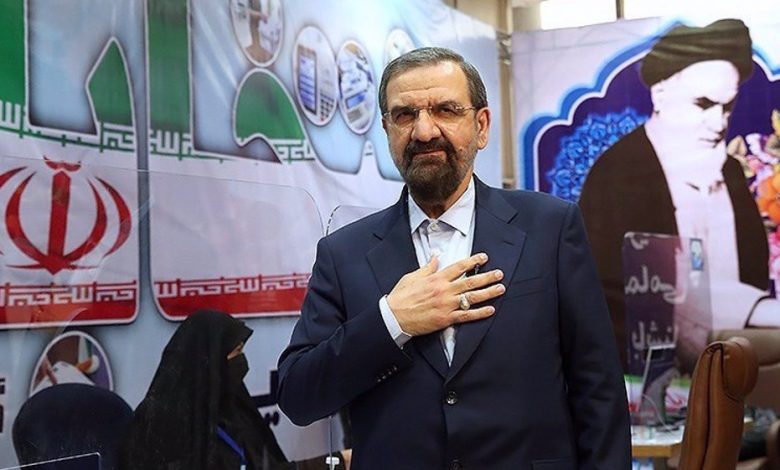 Mohsen Rezaei currently serves as the secretary of Iran's Expediency Council, which is tasked with resolving disputes between the Parliament and the Constitutional Council. The politician, who is affiliated with the Principlist camp, was the chief commander of the Islamic Revolution Guards Corps (IRGC) in 1980-1997.
As IRGC chief, he played an important role in eight years of defense against the Iraqi war on Iran in the 1980s. He was assigned to his current post after resigning from military duties in 1997.
Born in 1954 to a nomadic family in the southwestern city of Masjed Soleiman, Rezaei traveled to Tehran in 1974 to study mechanical engineering and, at the same time, actively joined in the struggles that set the stage for the ouster of the US-backed Pahlavi regime and the 1979 Islamic Revolution.
He later switched his graduate studies to economics and received a master's degree and a Ph.D. in the field.
Rezaei has run unsuccessfully in several elections since 2005, but he is generally admired among Iranians as a resilient figure who has never been held back and stood firm on the country's political scene despite his election defeats.
'A strong, popular administration free from party politics'
Addressing a presser after registering his candidacy, Rezaei highlighted the country's economic problems and said, "We need to restore stability to the economy and bring about a leap forward on the country's path to progress."
The country, he said, is in need of a strong, popular administration free from party politics.
A reviewer of Iran's 2025 Vision Plan, Rezaei stressed the Second Step of the Revolution statement issued by Leader of the Islamic Revolution Ayatollah Seyyed Ali Khamenei to Iran's young generation and said if the Leader's guidelines are followed, the country will achieve a big, flourishing economy.