Iran
Molavi Abdul Hamid: No one approves recent terrorists' attack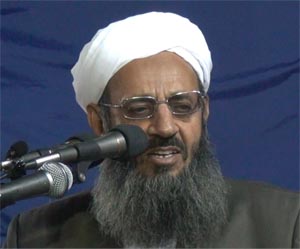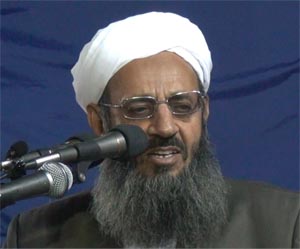 A prominent Sunni cleric in Zahedan denounced the recent terrorist attack in the border city of Saravan and said fraternity and security are achieved in the light of wisdom and cooperation.
Molavi Abdul Hamid Esmaeel Zehi, prayer leader of the Sunni community in Zahedan, in an exclusive interview with Taqrib News Agency (TNA) referred to the recent deadly attack in Saravan, Sistan and Baluchestan Province as an act which is abhorred by all people.
He said," Such measures are sabotages which are conducted by the enemies, same way that the enemies tried to do so in the recent election to prevent popular participation."
Manager of the Sunni Dar al Ulum of Makki called the recent terror attack of Iranian border guards as tragic and noted," We believe that these events, either on the security of the country or crimes committed by the enemies, will not be damaging if we confront them with wisdom."
Molavi Esmaeel Zehi added the way to problems is dialogue and not violence, kidnap or murder.
He warned," If anyone intends to commit bloodshed or create insecurity or dispersion, then he will have to face the people." Adding," These people (terrorists) have to maintain that they are ruining both their worldly and spiritual life."
Prominent Sunni cleric warned world arrogant powers and enemies of Islam that they are doomed to fail if they intend to use such measures as avenge.