World News
Montenegrins stage protest rally against planned NATO accession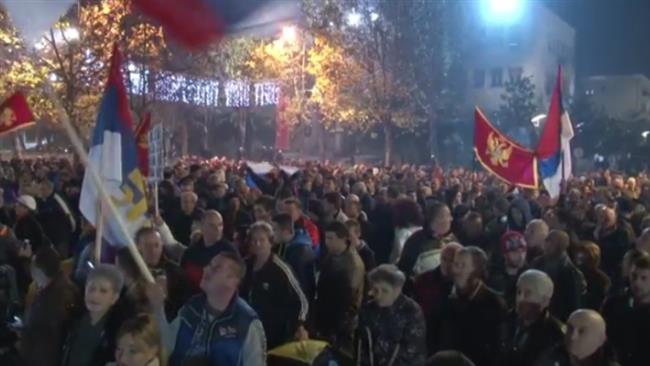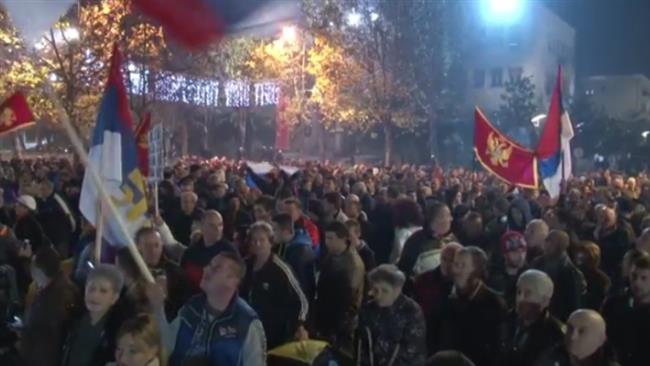 Thousands of people in the Balkan country of Montenegro have held a protest rally in the capital, Podgorica, to voice their displeasure at the government's plan to join the North Atlantic Treaty Organization (NATO).
Some 4,500 protesters took to the streets of Podgorica on Sunday, demanding a referendum on Montenegro's planned membership in the Western military alliance.
They also called for early, "free" and "fair" elections in the country.
Addressing the crowd, Slaven Radunovic, a lawmaker from the opposition Democratic Front, said the demonstrators would continue their rallies until their demands are met.
"They beat us, they threw tear gas at us and arrest us, but we are coming back and will be returning as many times as necessary," Radunovic said.
Montenegro has been the scene of such anti-government protests in the past few weeks.
NATO on December 2 invited Montenegro to join the US-led alliance as its 29th member, challenging Russia's opposition the potential move. Moscow has always been skeptical of NATO's eastward expansion toward Russian borders, perceiving it a direct threat to itself.
Montenegro's veteran Prime Minister Milo Djukanovic has strongly dismissed calls for a referendum on the issue.
Djukanovic has been at the center of power over the past two decades, holding prominent posts in the country from the early 1990s, when Montenegro was part of former Yugoslavia. In 2012, Djukanovic won re-election as the premier, marking the third time he has held the position since Montenegro gained independence from Serbia in 2006.