Syria
More Aid Packages Distributed in Damascus, Idlib Provinces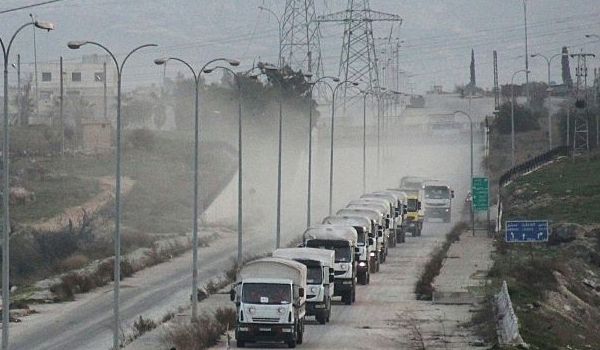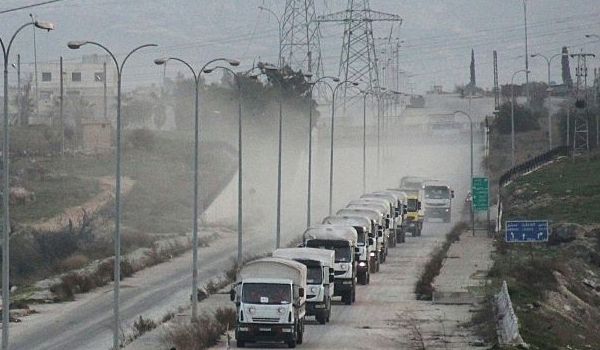 Officials in Syria sent convoys of humanitarian aids to help the residents in the two crisis-stricken towns of Madaya and al-Zabadani in Southern Damascus province close to the border with Lebanon.
The convoy comprises 34 trucks fully loaded with medical, food and other humanitarian aids for the residents of the two rebel-held areas which have been in dire situation due to hostilities in Syria in recent years.
The humanitarian convoys entered the two towns as the current ceasefire in the Syria is still holding.
Earlier, the residents of the al-Fo'ah and Kafraya in Northern Idlib province received thousands of humanitarian food and health packages.
The health packages, transferred to the towns by a convoy of 24 trucks were distributed to the  people who were in dire need of food and medicine aids.
Last week, the displaced residents of the Yarmouk refugee camp near Damascus received more packages of humanitarian aid on Friday.
1,200 more foodstuff packages were distributed to displaced people in Yalda, Babila and Beit Sahm subdivisions of Yarmouk refugee camp.
The Yarmouk crisis started in 2012 when the terrorist groups took control of the Palestinian refugee camp and displaced over one million Palestinians. The terrorist groups have been trying to make the Yarmouk camp and its surrounding areas the main center of their operations.