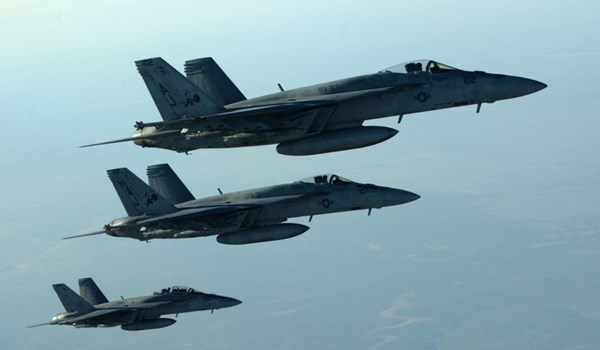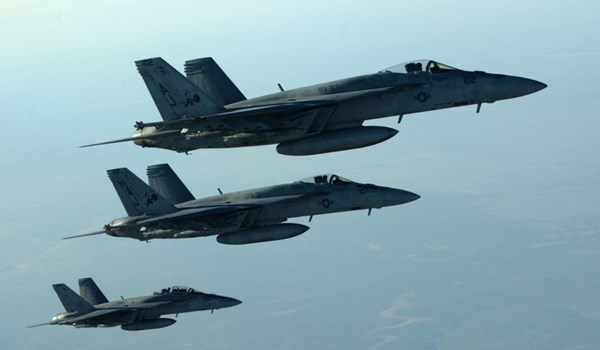 Airstrikes by the US-led coalition warplanes killed many more civilians in the Eastern part of Deir Ezzur, informed sources said on Monday.
"The US-led coalition warplanes struck the homes of civilians in the town of al-Shaafa in Eastern Deir Ezzur, killing at least 14 civilians from a family most of them children and women," battlefield sources in Eastern Deir Ezzur said.
The sources noted that many other civilians were also injured in the US airstrikes on the residential areas.
"A large number of houses were destroyed and the region's infrastructure was extensively damaged in the US  warplanes' raids," the sources added.
Meantime, the Orient Base affiliated to militant groups reported that the US-led coalition fighter jets also targeted and pounded the village of Abu al-Hassan on the outskirts of the city of Hajin in Eastern Deir Ezzur, leaving at least 21 civilians dead and many others wounded.
The US-led coalition fighter jets conducted similar attacks on residential areas in the Eastern part of Deir Ezzur province on Saturday.
The US-led fighter planes targeted and heavily pounded al-Sha'afah village in Southeastern Deir Ezzur which killed at least 11 civilians, including eight women and children, and injured tens more, local sources reported.
The sources pointed to large-scale destruction of people's houses, and said the death toll is on rise due to the deteriorating health conditions of a large number of those injured in the attacks.
They also recalled death of the entire of a six-member family and injury of more civilians in Thursday's attack by the US fighter jets on al-Sha'afah town.