Syria
More Civilians Killed, Injured in US Airstrikes in Northeastern Syria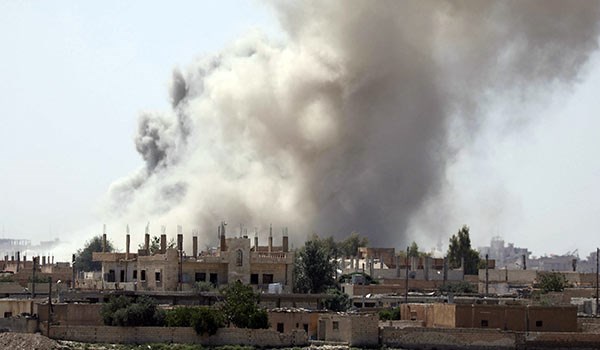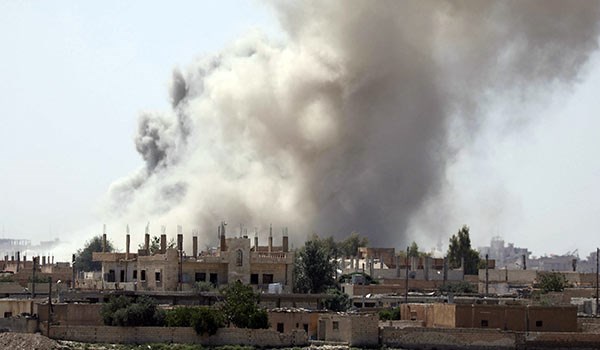 At least five civilians were killed or wounded in the US-led air attacks on a village in Southeastern Hasaka.
The warplanes carried out several combat sorties over the village of al-Safawi near the border with Iraq, leaving three civilians, including a child, dead and two more wounded.
In a relevant development but in Deir Ezzur province on Wednesday, the US-led collation warplanes bombed a gathering of displaced people in the province, killing and wounding tens of civilians.
Local sources said that the fighter jets carried out another bombing raid on a gathering of displaced civilians in Zahra al-Alouni region in Eastern Deir Ezzur, killing at least 24 and wounding several more.
The number of casualties will possibly rise due to the critical health conditions of some of the injured.
Yesterday US warplanes carried out several bombardments against the Syrian Army troop's strongholds in Deir Ezzur.
The fighter jets pounded the army positions at the Northern entrance of Deir Ezzur city near al-Salehiyeh settlement. The Syrian air-defense units opened fire at invading American jets.
Local sources, which preferred to remain anonymous, said that the pro-government forces had reportedly captured 22 areas in a bid to take back energy resources in the rebel-held regions in Deir Ezzur province, but they retreated, however, following the US heavy airstrikes.