Syria
More civilians leave to government-held areas in southeast Idlib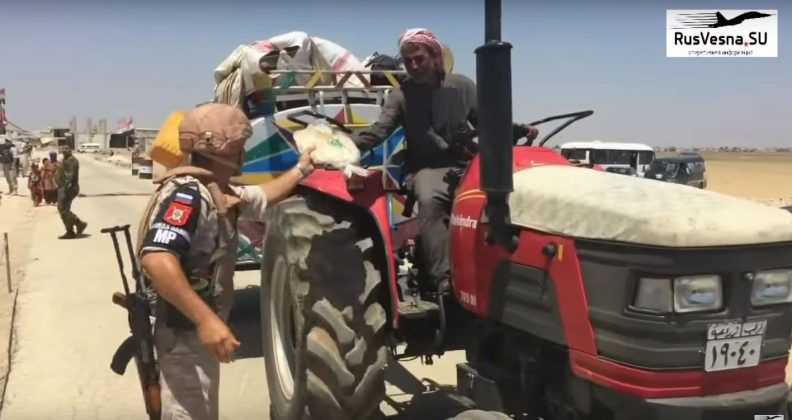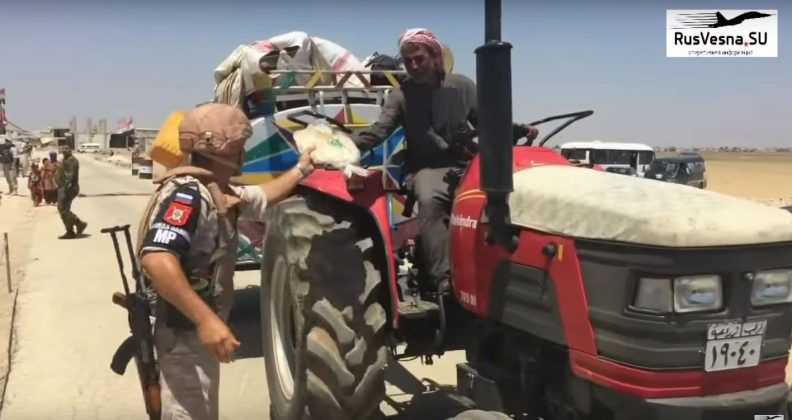 Hundreds of civilians continue, on a daily basis, to cross the humanitarian corridor in southeast Idlib to the government-run areas as militants breach the agreed-on de-escalation zone agreement by attacking the Syrian Army.
More than 16,000  civilians have so far crossed the humanitarian corridor set up between Tall Sultan and Abu Duhur towns, with the aim to grant a safe exit to those willing to leave the jihadi-controlled province.
According to sources, up to 4300 civilians plan to move to government-held parts this week through the humanitarian corridor which can accommodate for 2000 people per day.
Strict security measure are being taken as Russian and Syrian sappers carefully inspect civilians crossing the corridor to prevent attempts of smuggling weapons, ammunition or explosives.
The Russian Reconciliation Center for Syria has deployed several outlets to provide civilians with food and first aid services.