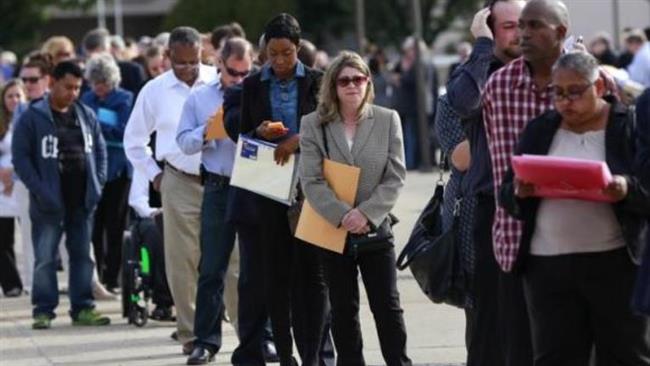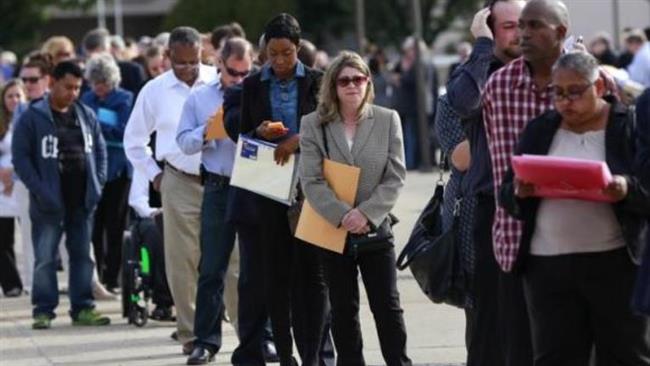 More Americans are seeking unemployment benefits as further layoffs are in store for thousands of workers.
The number of Americans filing for unemployment benefits surged more than expected last week, making the biggest gain in over a year, Reuters said Thursday.
Initial claims for unemployment benefits rose by 17,000 to a seasonally adjusted 274,000 for the week ended April 30, the Labor Department said. The increase is said to be the largest since February of last year.
Economists had predicted initial claims to rise to some 260,000 in the latest week.
This is while other figures showed a 35-percent spike in planned layoffs by US-based employers last month.
Most of the announced job cuts were concentrated in the energy sector, which is reeling from low oil prices that have hurt profits, the report added.
On Thursday, the global outplacement firm Challenger, Gray & Christmas said US-based companies announced 65,141 job cuts last month, up 35 percent from March.
The energy sector announced another 19,759 job cuts in April, bringing its total layoffs this year to 72,660. They were also layoffs in the information technology and retail sectors.
The unemployment rate is seen steady at five percent and average hourly earnings are forecast rising 0.3 percent for a second consecutive month.