Palestine
More lives lost as Rabid dog Israel continues war on Gaza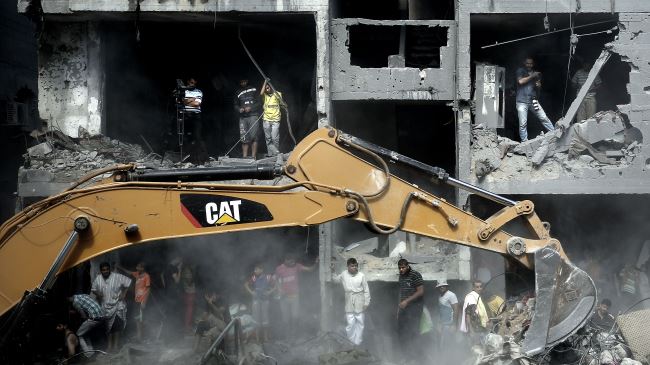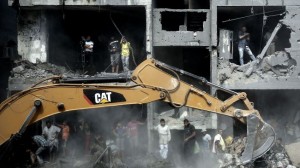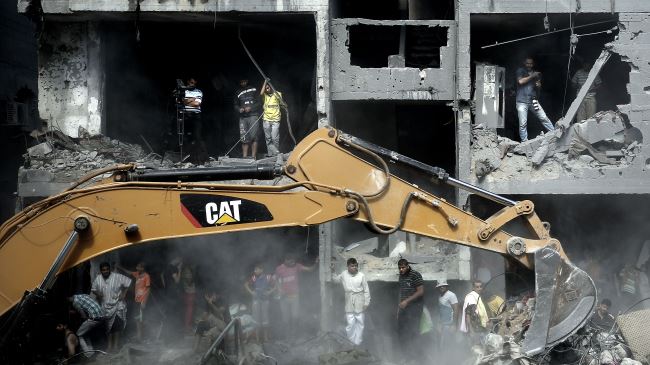 Blood sucker Israeli warplanes have killed three more Palestinians in an airstrike against a building in the Nuseirat refugee camp in central Gaza.
On Friday, the building was flattened following the attack against the camp, located five kilometers northeast of Deir al-Balah in the besieged Gaza Strip.
Earlier in the day, over 40 people were injured in a heavy airstrike against a two-storey building.
Since Tel Aviv resumed its atrocities against the enclave last week, 79 people have been killed, according to officials in Gaza.
Israeli officials left the negotiating table after the truce talks collapsed in the Egyptian capital Cairo.
While the Israelis accused the Palestinian resistance movement Hamas of violating the truce by firing rockets into Israel, the Palestinians blamed Israel for the collapse of the talks.
Israeli warplanes and tanks have been pounding the blockaded enclave since early July, inflicting heavy losses on the Palestinian land.
At least 2,095 people, mostly civilians, have lost their lives and over 10,200 have been injured despite pressure from the international community on the Tel Aviv regime to end aggression against Palestinians.
Nearly 400,000 Palestinian children are in immediate need of psychological help due to "catastrophic and tragic impact" of the Israeli war, according to the United Nations Children's Fund (UNICEF).