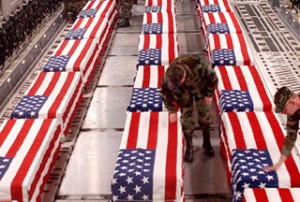 The death toll among US and British soldiers in Afghanistan is on the rise as clashes with insurgents continue to kill more coalition forces.
Roadside bombings and militant attacks on Wednesday left three NATO troops killed in the south and east of Afghanistan, the Western military alliance said in a statement.
It quoted a US officer, named Brian Naranjo, who confirmed two of the dead soldiers were Americans, Press TV correspondent in Kandahar reported.
The statement did not reveal the identity of the third soldier, who is said to be from Britain.
On Wednesday, another US soldier was killed when Taliban gunmen stormed a clinic in Sar Hawza district of Paktika province, seeking treatment for their injured leader.
The militants clashed with international forces, backed by US Apache helicopters. The six-hour battle left 12 Taliban insurgents killed, said an Afghan provincial spokesman.
The heavy toll from Taliban-linked insurgency among international forces in Afghanistan has raised new concerns about the fate of the war-torn country eight years after the US-led invasion in 2001.
The US has paid a bulky share of the deaths, with 174 American troops among a total of 297 foreign soldiers killed in the Afghan war since the beginning of 2009.
The figure indicates a noticeable rise in US mortalities in Afghanistan, where 155 out of last year's 294-strong toll were US forces.