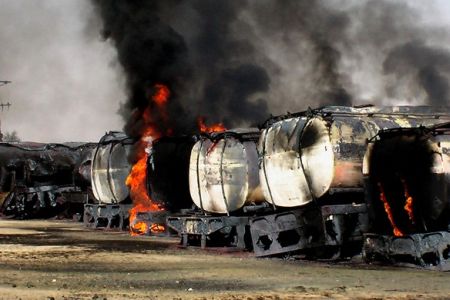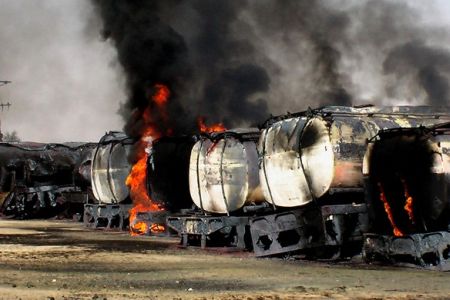 Militants in Pakistan have set fire to at least three NATO trucks carrying supplies to the US-led forces in neighboring Afghanistan.
The trucks were torched by gunmen in the southwestern province of Balochistan, a Press TV correspondent reported on Saturday.
The vehicles were burned down near Chaman close to the border with Afghanistan.
The assailants managed to flee the scene.
Chaman is an important crossing-point into Afghanistan, and has been used by NATO forces as a supply route.
On August 30, 2009, an attack on a NATO convoy destroyed 20 fuel tankers and other supply trucks in the volatile region.
Pro-Taliban militants have destroyed hundreds of NATO vehicles in northwest and southwest Pakistan over the past years.
There has been a surge in attacks on NATO supply lines in Pakistan.
Meanwhile, militants in Pakistan have warned they will continue attacks on NATO supply trucks as long as the US continues its non-UN-sanctioned drone strikes on tribal areas.