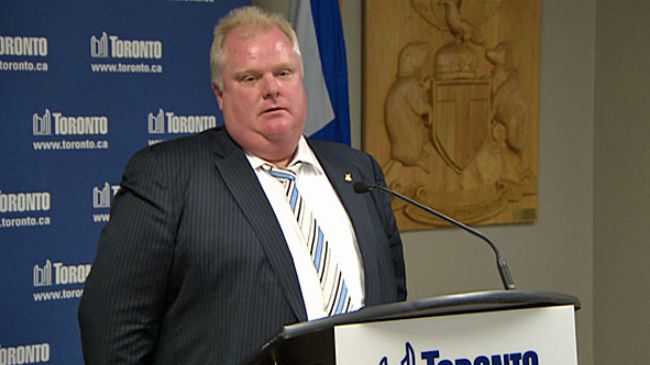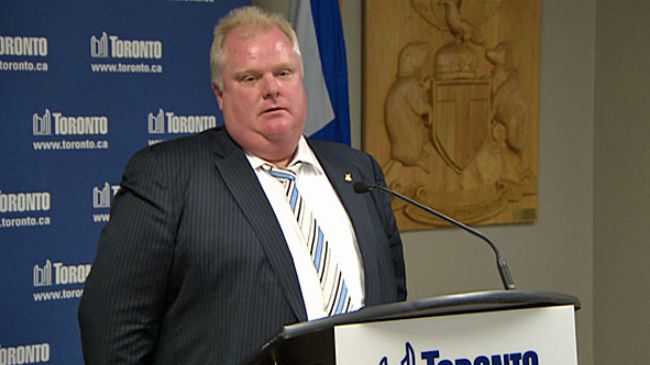 More staffers are leaving the office of Toronto Mayor Rob Ford over a video which purportedly shows him smoking crack cocaine.
Brian Johnston, a policy adviser, and Kia Nejatian, Ford's executive assistant, left his office on Thursday, bringing to five the number of departures of senior members of his staff since the video emerged two weeks ago.
George Christopoulos, his press secretary, and Isaac Ransom, his deputy, resigned on Monday, four days after Ford fired his chief of staff Mark Towhey.
Speaking to reporters on Thursday afternoon, Ford defended his record as mayor and emphasized that he would run in next year's municipal election.
The mayor's reactions to the video have not been consistent. At first, he called the allegations "ridiculous" and later denied the existence of the video. Then he said he did not use crack cocaine and was not addicted to it.
Reporters from the US gossip website Gawker and Toronto Star say they have seen the footage, which has not been made public. Gawker, however, says it has reached the $200,000 target it set to raise the cash to purchase the video.
Gawker's editor John Cook has defended the controversial decision to pay alleged criminals for the video.
Ford is no stranger to such scandals. Before he was elected mayor in 2010, he had once been asked to leave a gala fundraiser for wounded Canadian soldiers because he was drunk, according to the Toronto Star.
Ford had also been arrested in Florida in 1999 for marijuana possession and charged with driving under the influence of the drug. He confirmed the arrest during his election campaign.
The scandal may not stop here. Also on Thursday, Toronto police said they had charged a second man with first-degree murder in the killing of Anthony Smith, who appears next to Ford in a photo that is at the center of the video controversy.