Europe
More than Dozen Hurt in Lyon Bomb Blast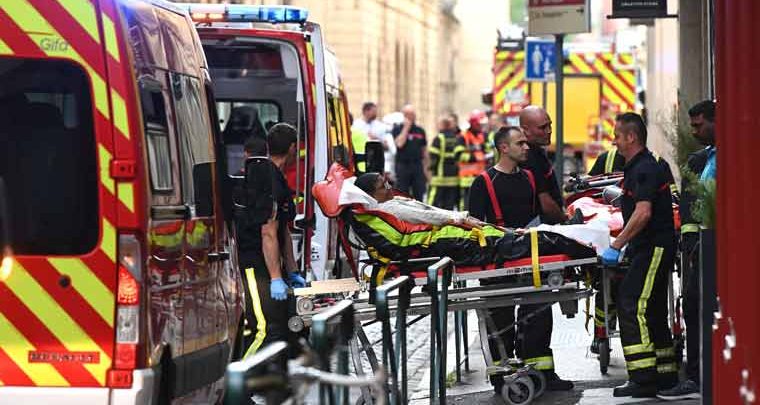 Police in France were on Saturday hunting a suspect following a blast in a pedestrian street in the heart of the city of Lyon that wounded more than a dozen people just two days ahead of the country's hotly contested European Parliament elections.
President Emmanuel Macron called the explosion that happened Friday, apparently from a package packed with shrapnel, an "attack" and sent his interior minister, Christophe Castaner, to Lyon.
Police issued an appeal for witnesses on Twitter as they sought the suspect, a man believed to be in his early 30s on a mountain bicycle caught on security cameras in the area immediately before the explosion.
An image of the man, wearing light-colored shorts and a long-sleeved dark top, was posted. He was described as "dangerous".
The country's justice minister, Nicole Belloubet, told BFM television it was too soon to say whether the blast was a "terrorist act".
The number of wounded stood at 13 people, with 11 taken to hospitals. None of the injuries was life-threatening. The casualties comprised eight women, a 10-year-old girl, and four men.
A police source said the package contained "screws or bolts". It had been placed in front of a bakery near a busy corner of two popular streets at around 17:30 pm (1530 GMT) Friday, on a balmy spring evening.
The blast occurred on a narrow strip of land between the Saone and Rhone rivers in the historic center of the southeast city. The area was evacuated and cordoned off by police.
Source: AFP