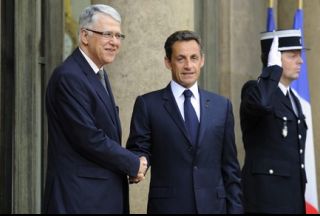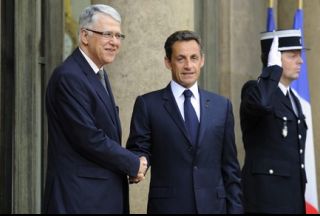 France has inked a cooperation agreement with Morocco, pledging to assist the North African country in implementing the plan to build a nuclear reactor.
Following his meeting with Moroccan Prime Minster Abbas El Fassi in Paris, French Prime Minister Francois Fillon said the deal was "not a commercial deal to build a nuclear reactor."
Rather it is a "framework accord that will help Morocco prepare its entry into the field of nuclear energy," AFP quoted Fillon as saying.
In January 2010, the Moroccan government announced plans for two 1,000-megawatt electricity nuclear reactors to start operation after 2020 as part of efforts to meet growing electricity demand.
"We have already opened up venues for renewable energy, solar and wind power. We had one step left — that was nuclear," said Fassi.
Morocco has announced plans to enter negotiations with other countries for the construction of its first nuclear reactor.
Fillon has expressed France's readiness to cooperate in building the reactor, saying, "During the second stage, France will naturally make proposals given the excellence of its technology and its firms."
Nuclear energy is the primary source of electricity in France.