Egypt
Morsi family vows to take legal action against army chief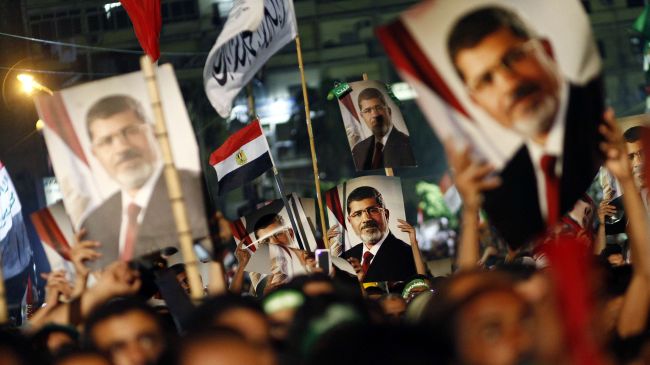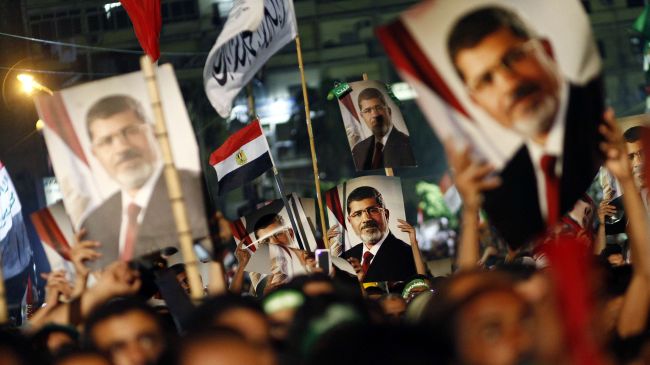 The family of Egypt's ousted president, Mohamed Morsi, has vowed to take legal action against Egyptian army chief, General Abdel Fattah al-Sisi, for "kidnapping" the president.
"We are taking local and international legal measures against Abdel Fattah al-Sisi, the leader of the bloody military coup, and his putschist group," Morsi's daughter Shaimaa Mohamed Morsi told reporters on Monday.
She added at the family's press conference in the capital, Cairo that, they hold the military responsible for "the health and safety of president Morsi."
Tension has intensified in Egypt since al-Sisi said on July 3 that Morsi was no longer in office. He also suspended the constitution and dissolved the parliament.
On July 4, the military declared the chief justice of Egypt's Supreme Constitutional Court, Adly Mansour, as interim president.
Morsi has been held at an undisclosed location since his overthrow in the military coup. Several countries, including the US and Germany, have called for his release.
On July 12, German Foreign Minister Guido Westerwelle said, "We demand an end to the restrictions placed upon Mr. Morsi's freedom of movement."
The US State Department spokeswoman, Jen Psaki, also said on the same day that Washington wanted "an end to restrictions on Mr. Morsi's whereabouts."
However, the North African country's interim authorities have dismissed the calls, saying that Morsi is being held in a "safe place."
According to Egyptian judicial sources, authorities questioned the ousted leader on July 14 over his 2011 escape from prison during the revolution that toppled former dictator Hosni Mubarak.
The Egyptians launched a revolution against the pro-Israeli regime of Mubarak on January 25, 2011, which eventually brought an end to his dictatorship on February 11, 2011.