Egypt
Morsi's family visits him in prison in Alexandria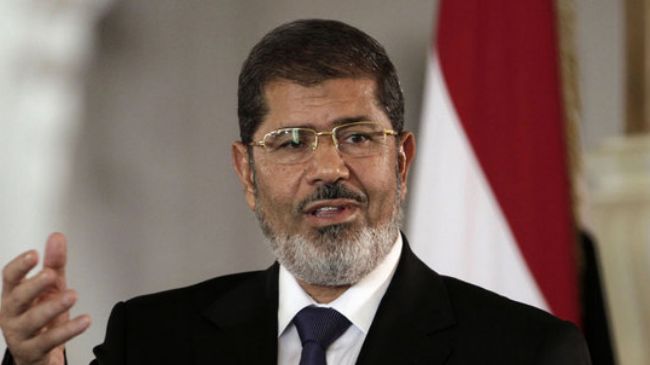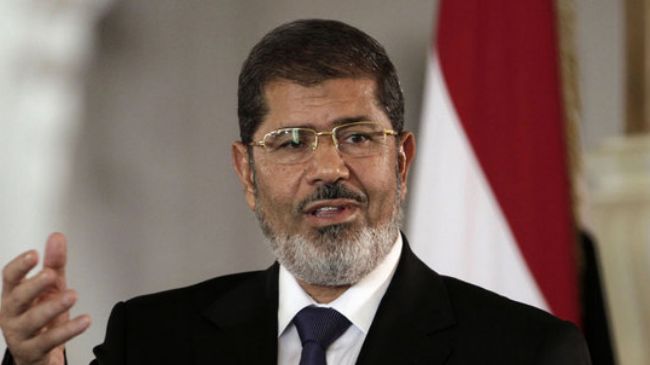 The family of Egypt's ousted President Mohamed Morsi has visited him in the prison in the Mediterranean city of Alexandria.
On Thursday, Morsi's family, including his son Osama and his wife, met the ousted president in Borg al-Arab prison for less than an hour, Turkish Anadolu news agency reported.
"He [Morsi] asked about prices of basic commodities for the poor and what life is like under the coup," Osama said, adding, "He asked me to relay tribute to the Egyptian people and tell them not to believe the rumors about him."
Osama further noted that his father was alright.
Regarding his visit Osama said, "The visit is to strengthen the position of the legitimate president and grant him his human rights as a citizen and an elected president that was kidnapped and moved from an unknown to a known place."
On November 4, Morsi appeared in court on charges of inciting the killing of protesters outside the presidential palace in 2012.
At the trial, Morsi is reported to have said that he is the legitimate president of Egypt, calling on the court "to end this farce."
"I am Dr. Mohamed Morsi, the president of the republic… This court is illegal," Morsi told the opening hearing of his trial, adding, "This was a military coup. The leaders of the coup should be tried. A coup is treason and a crime."
The trial was adjourned to January 8, and the ousted president, who has been detained at a secret location since his removal, was transferred to Borg al-Arab prison.
Egypt has been experiencing unrelenting violence since July 3, when the army ousted Morsi's government, suspended the constitution, and dissolved the parliament. It also appointed the head of the Supreme Constitutional Court, Adly Mahmoud Mansour, as the new interim president.
About 1,000 people were killed in a week of violence between Morsi supporters and security forces after police dispersed their protest camps in a deadly operation on August 14.
The massacre sparked international condemnation and prompted world bodies to call for an independent investigation into the violence.