Egypt
Morsi's policy a far cry from Egyptians' goals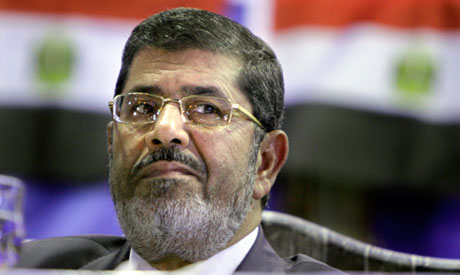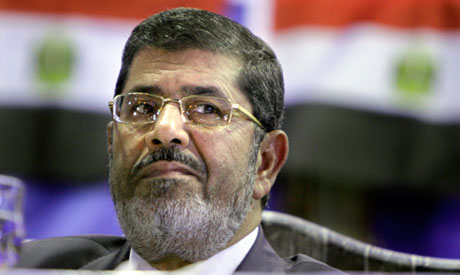 The Speaker of Majlis Cultural Commission, Seyyed Ali Taheri in an exlusive interview with Taqrib News Agency (TNA) underscored that due to withstanding hardship during Egypt ousted president, Hosni Mubarak, Egyptian people do not want any government which its principles running counter to Islamic Instructions and teachings.
To the political pundit, the policy taken by Morsi after its victory, in the president election, was a far cry from Islamic mores.
"The policy taken by Morsi was indeed also a far cry from the goals people suffered to accomplish," said Seyyed Ali Taheri
The political face underscored that Egyptian nation rose in revolt to clip the wings of arrogant world and it was not supposed the country once more annexed by the U.S with Egyptian political officials standing under the spell of the country.
"The recent coup was engineered by the U.S, inasmuch as thereafter the event, the U.S and Saudi Arabia still endorse Egyptian protesters," The Speaker of Majlis Cultural Commission underscored.
"Egyptian nations should stay vigilant, taking their land over once more," said Seyyed Taheri.
The political face highlighted the telling role of religious clerics in directing the revolution of Egypt into the right track and underlined religious scholars can hamper the dragged on wave of carnage in different part of the country.
Along with the Speaker of Majlis Cultural Commission, Ebrahim Nekou, a member of Islamic Council pointed up, "the moves taken by Moris' government were on the wrong track since day one."
"Morsi could act better but on account of wrong decisions, his government plunged the country into a morass," the political face to TNA reporter.
Member of Islamic Council pointed out Egyptian politician did not act based on promises and mottoes and we should not expect the county be gotten out of a dead-end in a short time span.
Needless to say, Tension has intensified since the Egyptian army overthrew Morsi, suspended the constitution, dissolved the parliament on July 3 and declared the chief justice of Egypt's Supreme Constitutional Court, Adly Mansour, as interim president the following day.
Dozens of people have since been killed in the wave of violent clashes between Morsi supporters, his opponents and security forces.