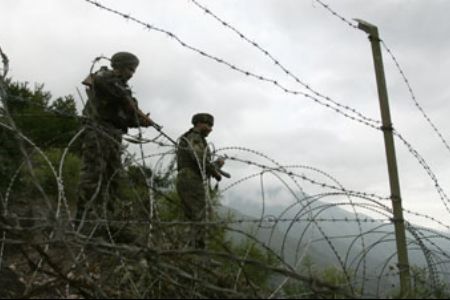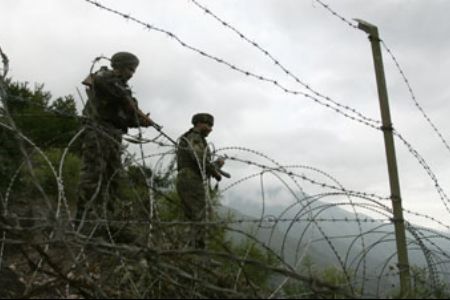 Indian and Pakistani troops have exchanged fire across the line of control in Indian-administered Jammu and Kashmir, in a rare clash since a 2003 cease-fire deal.
The sides targeted their forward posts with propelled grenades, mortars and heavy firing early on Thursday, but the clash did not leave any casualties, a Press TV correspondent reported.
The Indian Army accused Pakistani troops of "serious ceasefire violations" that led to the clash, a charge rejected by the Pakistani side which says India fired the first shots.
"Our troops guarding the border fired back (after the violations) resulting in heavy exchange of fire for over two hours," Brigadier General S Dua told reporters.
The Indian Army also alleges that the ceasefire violation was a front for a militant infiltration.
A spokesman for the Pakistani military Maj. Gen. Athar Abbas stressed that Indian troops fired at their soldiers, adding that the two neighbors have agreed to meet soon to discuss the incident.
Sporadic gunfire exchanges have occurred regularly since the cease-fire pact, but this is for the second time this year that the troops have fired mortars, bombs and rockets.
The two neighbors have a history of bitter disputes over Kashmir — a semi-autonomous region split into Indian and Pakistani-run parts.
The line of control was formally established in 1972.