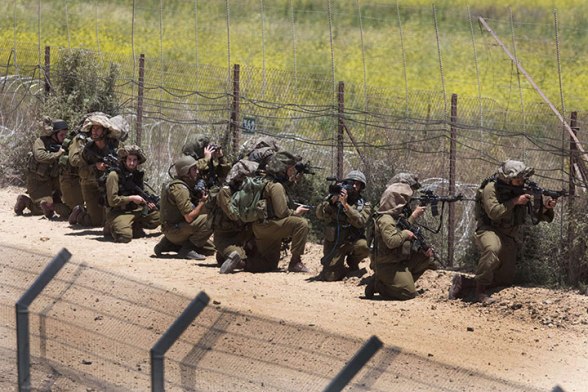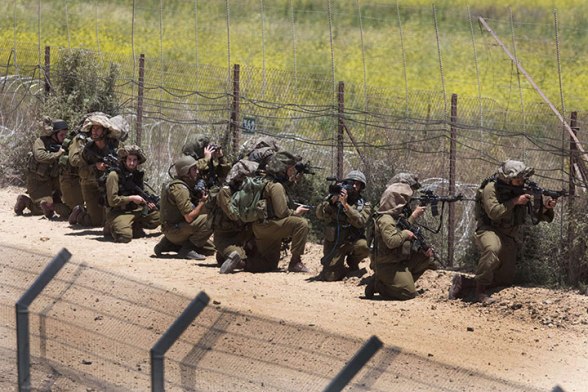 "Israeli" fingers in the conspiracy against Syria keep their traces everywhere.
This time, The Sunday Times daily reported Sunday that ""Israel" has embarked on a secret war to track down the alleged Syria's chemical and biological weapons."
Quoting "Israeli" sources, the British daily revealed that the Zionist entity "has deployed spotters across the border to monitor the movement of Syria's non-conventional arms cache."
"For years we've known the exact location of Syria's chemical and biological munitions," The Times quoted an "Israeli" source as saying. "But in the past week we've got signs that munitions have been moved to new locations."
In parallel, the daily further unveiled that "The "Israeli" cross-border operation is part of a secret war to trail Damascus' non-conventional armaments and sabotage their development."
Earlier, journalist Jeffrey Goldberg of The Atlantic reported last week that ""Israel" has asked Jordan twice in the last two months for a green light to attack chemical weapons facilities in Syria."
"Prime Minister Benjamin Netanyahu has sent representatives of the Mossad intelligence agency to Amman twice already, to coordinate the matter with the Jordanians and receive their permission for the operation," Goldberg wrote.
The Jordanians, however, responded negatively to the request and refused to grant their approval. American officials quoted in the article said the Jordanians told "Israel" the "time was not right for such an action."