Europe
Lebanon
Middle East
Palestine
Mossad behind German blacklisting of Hezbollah: zionist TV
Zionist spy agency has reportedly been behind Germany's recent decision to blacklist Lebanon's resistance movement Hezbollah.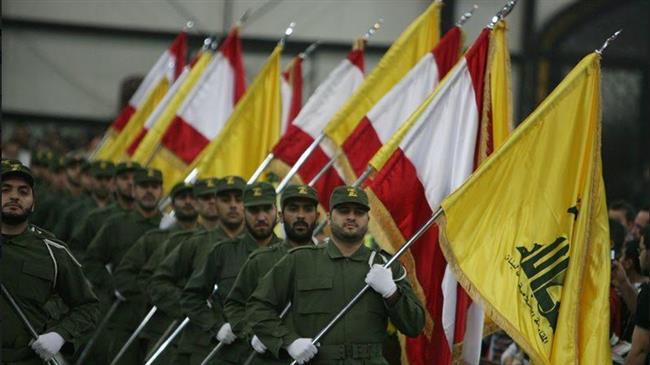 Berlin on Thursday designated Hezbollah as a "terrorist organization," banned all its activities in the European country and ordered raids on sites police claimed were linked to the movement.
Citing Israelis unnamed officials, Israel's Channel 12 news reported Saturday that Mossad had provided Germans with information on Hezbollah's activities on its soil.
The spy agency, the television, said, had carried out a months-long delicate operation to assess the movement's operations in Germany and presented its findings to German intelligence and law agencies.
"The move is the result of many months of work with all parties in Germany. The heads of services were required to present explicit evidence and legal proof… linking the organization to significant terrorist activity, and that is what we did," one official said.
According to the official, head of the German intelligence organization BND Bruno Kahl is a close friend of Mossad.
Berlin has been a longtime backer of Israel, providing billions of dollars in aid enabling the occupation of Palestine in the name of reparations for Jewish persecution by the Nazi Germany.
On Thursday, Israel was effusive in its praise of Germany, with the regime's foreign minister Israel Katz hailing the blacklisting as a "very important decision".
Israeli prime minister Benjamin Netanyahu also welcomed the decision, calling on "all peace-loving countries" to follow Germany's lead.
Iran, Syria, Yemen, Palestinians and Iraqis, however, condemned the blacklisting, saying it had been the result of pressure by the US and Israel. 
Chief editor of Tehran-based Kayhan newspaper Hossein Shariatmadari ridiculed the German government's excuses for blacklisting Hezbollah.
Highlighting deep Israeli influence in the German economy and also in the Bundestag – the German federal parliament which oversees the country's budget and determines the country's chancellor – Shariatmadari said Berlin was effectively "in rent for the Zionists".
"We have to tell the German government and Chancellor Angela Merkel that blacklisting Lebanon's Hezbollah is an order dictated to you from Israel and not a decision you have taken independently," he said.
Israel and the United States had been pushing Berlin for long to ban the resistance movement which is credited with helping defeat the most violent Takfiri and other terrorist groups in Syria and driving out Israeli troops from southern Lebanon.
The resistance movement's popularity for shattering Israel's myth of invincibility among the Arab public opinion has worried Israel and the West.
Its military engagement in the Syria war has also turned it into a seasoned force, forcing many Western observers to describe Hezbollah as the most powerful Arab "army".