Asia-Pacific
Middle East
Palestine
Mossad brought Chinese coronavirus vaccine to occupied territories: zionist media
Zionist media claim that the regime's Mossad spy agency has acquired the vaccine developed by China against the new coronavirus disease (COVID-19).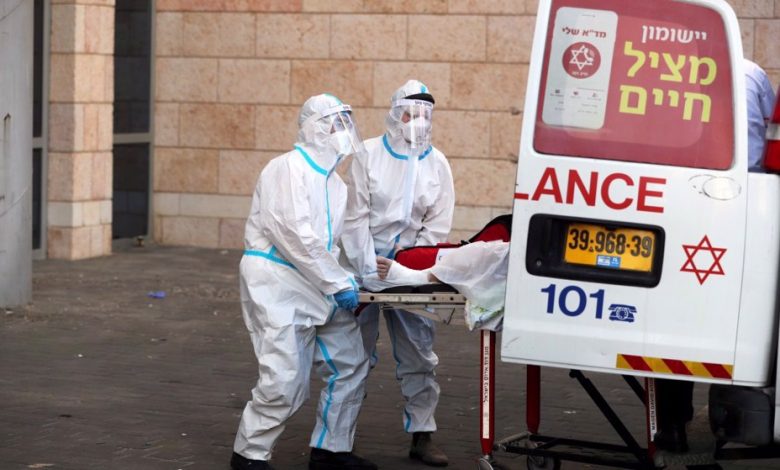 Israel's Channel 12 TV channel reported on Monday that Mossad had "brought" the Chinese vaccine to the occupied territories in recent weeks in order to "study and learn" from it.
Multiple Israeli regime sources also indirectly confirmed the report.
Meanwhile, Jerusalem Post cited a senior Israeli Health Ministry official with knowledge of the matter as saying that Tel Aviv is trying to reach agreements to purchase COVID-19 vaccines from several other potential developers.
"There are several diplomatic efforts going on behind the scenes," he told the newspaper. "We are trying everything we can to ensure Israeli citizens have access to a vaccine as soon as possible."
Beijing has not commented on the media reports so far.
In the early months of the outbreak, which first showed up in China in December 2019, Mossad teamed up with the Israeli health ministry.
Mossad Director Yossi Cohen led Israel's attempts to obtain medical supplies and personal protective equipment as the head of the joint procurement command center from February until the end of May.
Prime Minister Benjamin Netanyahu then transferred Cohen's authority to the Health Ministry, noting, however, that he should still be prepared.
"We do not know what the next day, or the next month, will bring. Since you have acquired the experience, remember it, we may need it again," Netanyahu said.
In April, the head of Mossad's technology department, identified only as "Het," revealed that the agency had been running clandestine operations to bring the medical supplies ordered by countries fighting the virus outbreak into Israel.
In an exposé aired by Israel's Channel 12 "Uvda" investigative news program, Het said that Tel Aviv had ordered Mossad to procure up to 130,000 objects, ranging from protective gear to test kits, medicine, and ventilators.
"I have overseen many operations in my life, and I've never dealt with such a complex operation," he added.
Israel is grappling with the second wave of the highly contagious virus, which has so far infected 312,024 people and killed 2,483 others.
Many Israelis are unhappy with Prime Minister Benjamin Netanyahu's handling of the health crisis, which has shut down many businesses in the occupied territories and sent the unemployment rate soaring there.