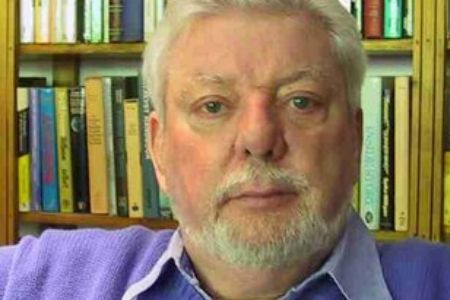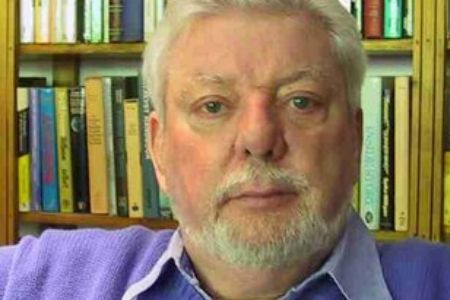 Welsh author Gordon Thomas says the israeli intelligence agency Mossad has the world's only state-terrorism unit and it was behind the assassinations of Iranian scientists.
In an interview with This is My Story, Thomas said the assassination that was carried out in late 2010 in Tehran was a classic example of a Mossad operation.
On November 29, 2010, Dr. Majid Shahriari was targeted by a bomb attached to his car by terrorists on a motorcycle. He was killed immediately but his wife narrowly escaped death.
In a similar attack on another university lecturer on the same day, terrorists tried to assassinate Fereydoun Abbasi. However, Abbasi and his wife survived with only minor injuries.
Abbasi and Shahriari were both professors at Shahid Beheshti University in Tehran.
Thomas said the Mossad has a group of engineers and scientists who design and produce various types of weapons, adding that one of these weapons is a small fist-sized bomb equipped with a suction pump.
Mossad's experts spent weeks to figure out how to make this bomb and how to attach it to a moving car and decided motorcycles should be used as the getaway vehicles in the assassination attempts in Tehran, Thomas explained.
The preparations for the terrorist attacks in Tehran took four to six weeks, he stated.
Thomas added that the Mossad's goal is to overthrow the Iranian establishment.
Thomas says Israfilm, Mossad's media arm, contacted him to write a report about Israel's intelligence agency, adding that the first person he interviewed was Rafi Eitan, a former commander of operations for the Mossad.
Eitan was in charge of the operation that led to the capture of Adolf Eichmann.
Thomas said when he asked Eitan whether he was a murderer, the former Mossad agent answered coolly "yes."
Britain's Channel 4 broadcast Thomas' interview with Eitan, but the state-run BBC was too timid to air the show.
Thomas said that in his book Gideon's Spies: The Secret History of the Mossad, a 700-page tome about the Mossad with a picture of Meir Amit on its cover, he has narrated all of the incidents just as they happened.
In the book Secret Wars: One Hundred Years of British Intelligence Inside MI5 and MI6, Thomas writes about Britain's intelligence operations inside Iran.
In the beginning of the book, he describes how a senior Iranian intelligence official was installed by MI6. This official now lives in the United States under protection.