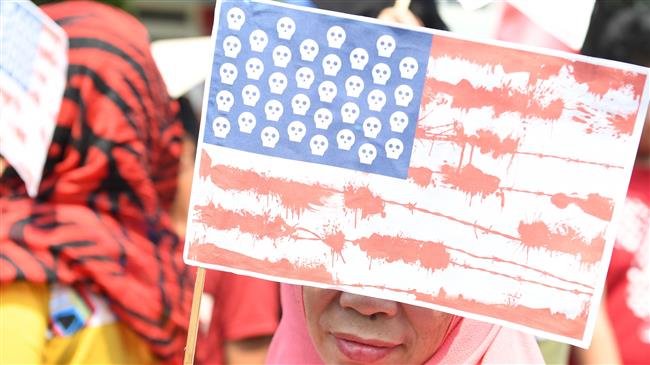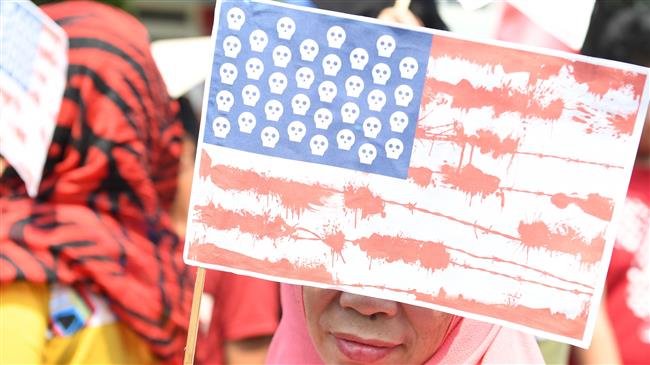 An overwhelming majority of Americans believe that the United States is losing influence in the Middle East while Iran's role in the region continues to expand, according to a new poll. 
Some 69 percent of people polled believe Washington is losing leverage in the region to countries like Iran, Russia and China, according to new results from the Harvard CAPS/Harris Poll released exclusively to The Hill on Thursday.
The finding comes amid escalating tensions between the US and Iran after President Donald Trump withdrew from the Iran nuclear agreement and heightening tensions between the Israelis and Palestinians after the US moved its embassy to Jerusalem al-Quds.
The poll also found that 54 percent of those polled said that the US should have attempted to renegotiate the Iran nuclear deal instead of withdrawing.
Trump announced on May 8 that Washington was walking away from the nuclear agreement, officially known as the Joint Comprehensive Plan of Action (JCPOA), which was reached between Iran and the five permanent members of the UN Security Council — the US, Britain, France, Russia and China — plus Germany.
Trump also said he would reinstate US nuclear sanctions on Iran and impose "the highest level" of economic bans on the Islamic Republic.
The United States has targeted Iran since the Islamic revolution because Tehran is surpassing Washington's dominance in the Middle East, an analyst says.
The latest survey also found that a majority of Americans blamed the US and Israel for the massacre that took place in the occupied Palestinian territories last week, when more than 60 unarmed Palestinian civilians were killed and thousands more were injured in a single day.
Israeli forces killed at least 62 Palestinians during protests near the Gaza fence on the eve of the 70th anniversary of the Nakba Day (Day of Catastrophe), which coincided with Washington's embassy relocation from Tel Aviv to occupied Jerusalem al-Quds.