Europe
Most French unhappy with govt. policies: Survey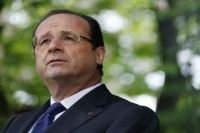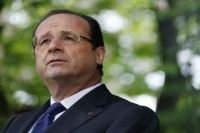 The majority of French people feel unhappy with the government's domestic and foreign policies, a new survey shows.
According to the poll conducted by France's OpinionWay, some 82 percent of the French are not satisfied with President Francois Hollande's handling of economic and social issues, compared to 16 percent who support his performance.
About 58 percent of those surveyed also said they do not support France's military intervention in Africa, compared with 33 percent who approved Paris' interventionist policies.
The figures come at a time that Hollande is under pressure to clarify his personal situation, after the French weekly tabloid Closer reported on Friday about his alleged secret affair with an actress.
Hollande took office in May 2012 with pledges of economic and foreign policy reforms.