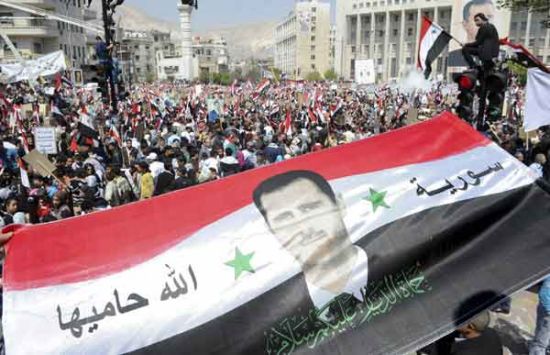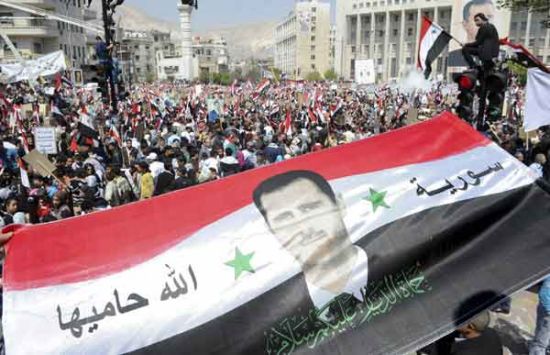 Almost 90 percent of Syrian voters have said 'yes' to the country's new constitution, says Interior Minister Mohammad Ibrahim al-Shaar.
According to the Syrian minister, nearly 60 percent of eligible voters took part in the referendum on Sunday, with 7,490,319 (89.4 percent) supporting it and 753,208 (9 percent) saying "No."
The new constitution will end five decades of Ba'ath party rule by allowing political pluralism, it will also enact a presidential limit of two seven-year terms.
Article 23 of the new constitution guarantees the women's rights to participate in the social, economic, and political activities, while Article 42 states that citizens have the right to express their thoughts freely and to hold peaceful demonstrations.
Damascus has pledged multi-party parliamentary elections within three months.
The new constitution is part of the reforms plans promised by President Bashar al-Assad.
The referendum came after a year of deadly violence in the country.
Syria has been experiencing unrest since mid-March 2011. The violence has claimed the lives of hundreds, reportedly including over 2,000 security forces.
Damascus blames 'outlaws, saboteurs, and U.S-backed armed terrorist groups' for the unrest, asserting that it is being orchestrated from abroad.