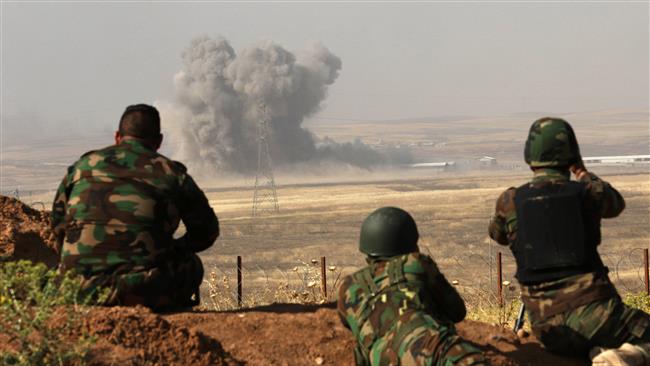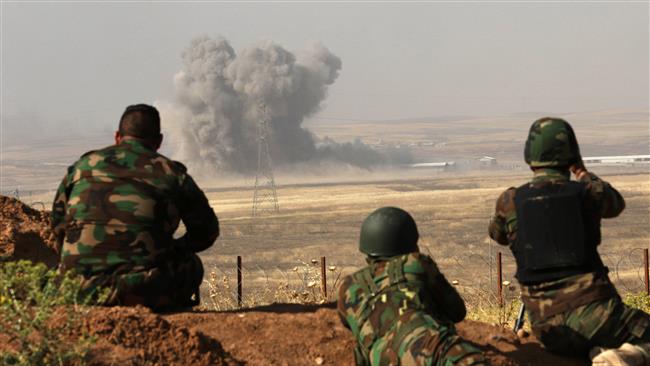 Residents in several neighborhoods in the Iraqi city of Mosul have reportedly staged an uprising against the Daesh terrorist group — which holds the city — killing at least five Takfiri militants.
Armed clashes erupted between the residents of the Bab al-Jadid neighborhood in central Mosul and Daesh terrorists late on Sunday, a local source told Iraq's al-Sumaria news website on Sunday.
The uprising has led to the expulsion of the Daesh militants from their positions in the area and the death of two terrorists.
Two vehicles belonging to the terrorists were also burned, according to the report.
The source, who spoke on condition of anonymity, further said that the residents of Mosul's southern district of Hammam al-Alil also clashed with Daesh in the center of the district, killing three terrorists.
The source added that the residents seek to take full control of the district and to purge it of the terrorists.
According to the report, the residents have already raised the Iraqi flag over a number of the district's buildings.
The northern and western parts of Iraq have been plagued by gruesome violence ever since Daesh terrorists began a campaign of terror in the country in June 2014, when they overran Mosul and declared it their so-called headquarters in Iraq.
Daesh terrorists have gained notoriety for their barbarity, heinous atrocities and sacrilegious acts. The militants have been accused of committing gross human rights violations and war crimes in the areas they control in Iraq as well as in neighboring Syria.
Iraqi army soldiers and allied volunteer fighters have been fighting to win back militant-held regions in joint operations.
Iraq's Defense Minister Khaled al-Obaidi said on February 21 that the country has undertaken a decisive battle to retake the northern city of Mosul by the yearend.