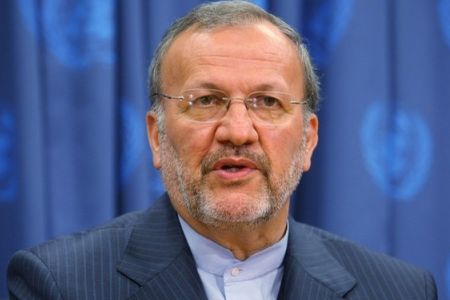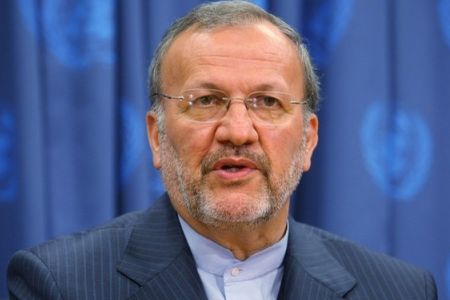 Iranian Foreign Minister Manouchehr Mottaki says the Islamic republic has placed a high premium on ties with Africa as part of its foreign-policy approach.
Speaking at a meeting with Burkina Faso's President Blaise Compaore in the capital Ouagadougou on Thursday, the Iranian official underscored the two countries' willingness to enhance ties after several economic and trade agreements were signed by the two officials, IRNA reported.
Mottaki also called for the activation of joint trade and economic commissions and expansion of cooperation on a variety of areas such as trade, agriculture, mining, energy, culture and science.
Referring to the participation of a group of businessmen and private sector representatives from Iran and their meetings with Burkina Faso officials, including those of the country's chamber of commerce, the Iranian foreign minister expressed his optimism about the future trend of ties between the two nations.
Earlier today, Mottaki held talks with President of the National Assembly of Burkina Faso, Roch Marc Christian Kabore on the first leg of his tour of African countries that will also take him to Ghana.
The minister also highlighted Iran's production capabilities and advancements ranging from car and tractor production and building power plants to the progress made in areas such as agronomy, agriculture, mining and oil industry.
Mottaki is to leave Ouagadougou for Accra, the capital city of Ghana, late Thursday.