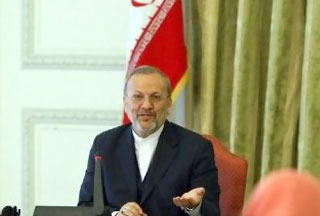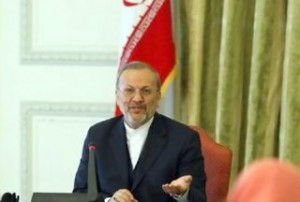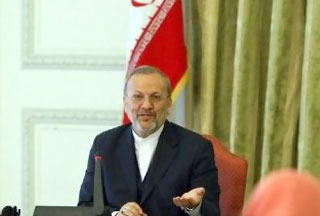 Iranian Foreign Minister Manouchehr Mottaki urged the international community ahead of the upcoming conference in Tehran to give priority to nuclear disarmament over other issues.
Mottaki's call comes days before the Iranian capital hosts an international conference on nuclear disarmament, dubbed "Nuclear Energy for All, Nuclear Weapons for None."
Mottaki said the gathering, to be held on April 17th and 18th, would open a new chapter in the quest for ridding the world of atomic arms, stressing that nuclear disarmament is an achievable goal.
The foreign minister, who was talking to reporters in a Wednesday news conference, added that the gathering would focus on nuclear doctrines, nuclear discrimination, globalization of the nuclear Non-Proliferation Treaty (NPT), and double standards applied by the International Atomic Energy Agency (IAEA) in its dealings with various states.
According to Mottaki, the need to make "clean and peaceful nuclear energy" available to all countries would also be a topic for discussion.
In an indirect reference to the US, Mottaki said the reluctance of some states to commit to full nuclear disarmament would be another highlight of the event.
Responding to question posed by Press TV's reporter, Gisoo Misha Ahmadi, Mottaki also pointed out that the role of NGOs would be another focus of the conference.
"A number of NGOs have been invited to the gathering. We believe in their role. We think their presence can help raise cultural awareness about the need for nuclear disarmament," he explained.
Mottaki's press conference was held as the US and Russian presidents are headed for Prague to sign a much-awaited nuclear arms deal, which calls on both sides to reduce their nuclear warheads to 1,550, or about one-third of their current level.
Commenting on the deal, Mottaki said that the talks between the US and Russia deal with "the reduction of nuclear weapons, [and] not disarmament."
"It is inevitable that some of the nuclear weapons they hold in their stockpiles will age, some will need maintenance and some will reach their expiry dates after a while."
"Then when they want to put these weapons out of order they hold some talks and call it a reduction of nuclear weapons."