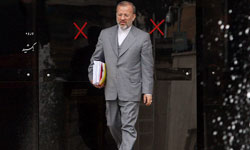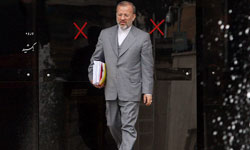 Iranian Foreign Minister Manouchehr Mottaki is scheduled to pay a visit to Muscat, Oman, on Sunday to participate in a high-profile economic meeting, an Iranian diplomat announced on Tuesday.
"Our country's foreign minister will travel to Muscat next Sunday to take part in the 13th meeting of Iran-Oman joint economic commission," Iran's Ambassador to Oman Hossein Noushabadi told FNA.
The diplomat added that Mottaki, heading a delegation of Iranian officials, will arrive in the Omani capital city on October 10.
He added that Mottaki will also meet with a number of high-ranking officials of Oman to discuss bilateral and regional issues.
Noushabadi further said that delegations of the two countries' officials and experts are due to attend a preparatory meeting on Friday.
"During the (experts) meeting, they will pursue the decisions approved in the previous (commission) meeting and assess the activities that have been done so far," Noushabadi stated, adding that the two countries' experts will also assess the extent of progress made on the agreements earlier signed by the two sides.
Also a number of new areas of economic cooperation, including the agreements on customs and Iran-Oman joint insurance, establishment of a joint shipping line between Oman and Iran and transit of Omani or non-Omani goods to the Central Asia, are among the other topics to be discussed by in the experts meeting.
Compiling a quadrilateral agreement between Iran, Oman, Turkmenistan and Uzbekistan and reviewing the latest agreements on the supply of Iran's gas to Oman, tourism cooperation and removal of visa requirements for the two countries' citizens are also due to be on the agenda of the experts' talks, the diplomat added.
Iran and Oman have recently expanded cooperation in a variety of areas such as economy and defense. The two countries signed a security agreement in August 2009.
In June, Senior Iranian and Omani officials signed an agreement on mutual cooperation following the fifth meeting of the two countries' border guard commanders.
Also in August, the two countries signed an agreement to further boost mutual cooperation in the field of defense.