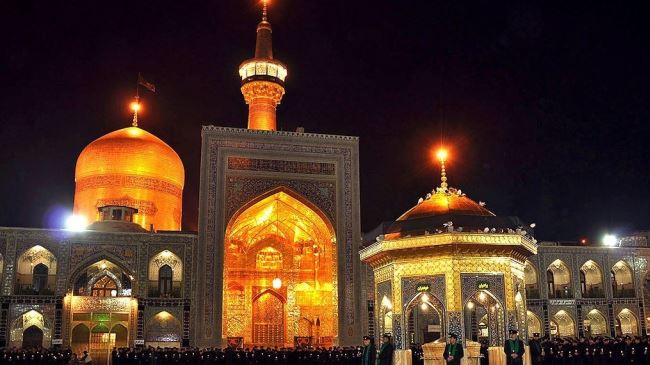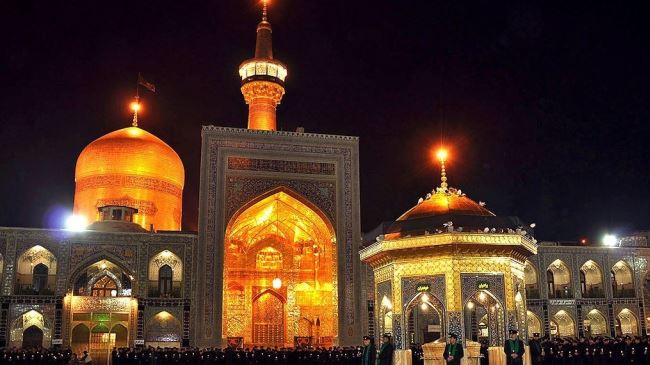 Muslims all over the world are commemorating the martyrdom anniversary of Imam Reza (peace be upon him), the eighth Imam, Press TV reports.
The eighth Imam was martyred by the self-appointed Abbasid calif Al-Ma'mun on the 17th day of the month of Safar on the lunar calendar, 203 AH. His shrine is located in the northeastern Iranian city of Mashhad.
So far about 6,000 groups of mourners from different parts of Iran and countries such as Iraq, Pakistan, Saudi Arabia, Bahrain, and many other Muslim countries have converged to express their love for their Imam.
We are here "because of that bond and connection we have with our Imam. I was recently in Karbala and there you could also witness a manifestation of Muslims' love and respect for their Imams and leaders," said one mourner.
It is estimated that three million people have visited Imam Reza's holy shrine since the last four days.
"The one who believes in Imam Reza is Shia Muslim, who believes in all the 12 Imams. Today, whoever revolves around Imam Reza's holy shrine will witness its positive influence on his personality and soul," said Abolfazl Tabatabai, an Islamic scholar.
Mashhad is the spiritual capital of Iran and it owes its significance to the shrine, which attracts almost 30 million pilgrims from around the world every year.