Syria
MP Blasts West for Pressuring Syria to Save Israel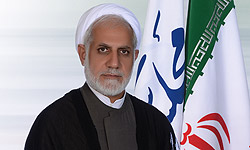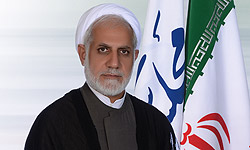 A senior Iranian legislator slammed the West for exerting pressure on Syrian President Bashar al-Assad and the Muslim country's people due to their pioneering role in resistance against Israel.
"The enemies of Islam have devoted all their efforts to create tension in Syria and cause problems in the entire region in an attempt to divert attention from the Zionist regime (of Israel) to another point and produce propaganda fodder for their media," head of the parliament's Foreign Relations Committee Vahid Ahmadi said on Thursday.
The Iranian lawmaker pointed to the Syrian nation's discontent with the foreign intervention in the Muslim country, and said, "Countries such as Turkey, Qatar and Saudi Arabia have turned into the West's puppets in the region by interfering in Syria's affairs."
In similar remarks earlier this month, member of the parliament's National Security and Foreign Policy Commission Abbasali Mansouri Arani lashed out at the West for exerting pressure on Syrian government and nation due to their pioneering role in resistance against Israel.
"The threat posed to the Zionist regime by the resistance front has driven the West to involve Syria and President Bashar al-Assad, as a leading supporter of the Palestinian causes, in a war of attrition," Mansouri Arani said.
He noted that western allies of Tel Aviv are plotting various scenarios to create problems for countries which are leading the anti-Israeli resistance front.
The Iranian legislator further noted that Western countries are providing the armed opposition groups with "considerable" sums of cash on a daily basis "in order to achieve their own objectives".
Mansouri Arani said that Syrian armed rebels have turned into the lackeys of transregional power in a bid to fuel crisis in the Muslim country, but meantime he reiterated that the West has failed to weaken the resistance.
Syria has been experiencing unrest since March 2011 with organized attacks by well-armed gangs against Syrian police forces and border guards being reported across the country.
Hundreds of people, including members of the security forces, have been killed, when some protest rallies turned into armed clashes.
The government blames outlaws, saboteurs, and armed terrorist groups for the deaths, stressing that the unrest is being orchestrated from abroad.
In October 2011, calm was eventually restored in the Arab state after President Assad started a reform initiative in the country, but Israel, the US and its Arab allies are seeking hard to bring the country into chaos through any possible means. Tel Aviv, Washington and some Arab capitals have been staging various plots in the hope of increasing unrests in Syria.