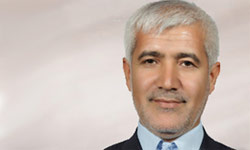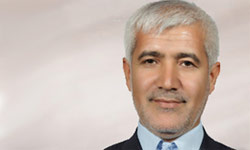 A prominent Iranian legislator refuted Washington's offer to hold direct talks with Iran as a "cunning move", and said that the US should first halt its hostile policies against Iran to show goodwill for negotiations.
"Had the US been sincere in its proposal, it should have lifted the sanctions, avoided setting preconditions, stopped hostility towards Iran, given up support for the anti-Iran terrorist Mojahedin-e Khalq Organization (MKO), freed Iran's frozen assets and done many other things, but it has, of course, none of these," Razan's deputy at the parliament Ataollah Soltani Sabour told FNA on Wednesday.
The lawmaker noted that as long as the US continues being a wolf, negotiations will be meaningless.
Soltani Sabour's remarks came after the US renewed its offer of direct talks with Tehran officials. Vice-President Joe Biden, speaking at this year's Munich Security Conference, reiterated previous indications that the US was prepared to talk one-on-one with Iran.
On Thursday, the Iranian leader dismissed the US offer of direct talks with Iran, saying that the proposal has been made in word, while Washington's actions show a different course, meaning that the offer is nothing but a cunning move.
Addressing a gathering of Iranian Air Force commanders and personnel here in Tehran on Thursday, Ayatollah Khamenei rejected the US statesmen's remarks that the ball is now in Iran's court, and said, "The ball is in your court because you should answer and say if speaking of negotiations concurrent with pressures and threats basically bears any meaning."
"Negotiation is meant to prove the goodwill. But you make tens of (hostile) actions with ill intention and then speak of negotiations in words. Can the Iranian nation believe that you are driven by goodwill," the Leader continued.
He further stated that the US needs talks with Iran because Washington's Middle-East policy has proved as a failure and Americans need to show a winning ace to repair their damaged reputation.
"Bringing the revolutionary and popular Islamic Republic to the negotiating table is the American's winning ace as they want to tell the world that they have goodwill; but no one sees any goodwill (in the Americans)," Ayatollah Khamenei said.
He reminded his response to the US president's previous offer of talks four years ago, and said, "Right then it was emphasized (by me) that we didn't look at the offer with bias and prejudgment and would wait to see their action, but in these four years nothing has been observed (of the US) but continued plots, aid and assistance to seditionists and conspirators and support for the terrorists who assassinated the Iranian nation's scientists."
The Iranian Leader further underlined the contradictory remarks and actions of the White House rulers, and said, "You impose – in your own words – crippling sanctions to paralyze the (Iranian) nation, does this show good or ill intention?"
"Negotiation is meaningful when the two sides talk with goodwill, on equal footings and without an intention to deceit (the other side) and that's why 'negotiation for negotiation', 'negotiation in the form of a tactic', and offer of negotiation to pose as a world superpower is a deceitful move," the Supreme Leader reiterated.
"You aim the gun at the Iranian nation and then say 'negotiate or I shoot'! But you should know that pressure and negotiation are not compatible and the (Iranian) nation will not be intimidated by these things," Ayatollah Khamenei said.
He further pointed to a number of cases in recent history in which Iran has shown trust and accepted to start talks with the US, and lamented that the US has always proved to be disloyal to its undertakings in such cases.
On Sunday, huge masses of people from all walks of life, who converged on streets and squares all over the country to express their support for the cause and ideals of the Islamic Revolution on the occasion of the Revolution anniversary, in a final statement rejected the US offer of direct talks with Iran as a "cunning move".