Iran
MP Reiterates Iran's Ability to Easily Bypass Western Sanctions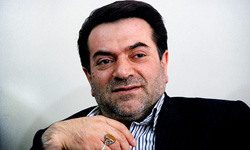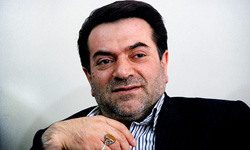 A senior Iranian legislator stressed the country's ability to withstand the western pressures, and noted that Tehran has many options to bypass sanctions.
"Our approaches and solutions for bypassing sanctions are various. We have relations with a number of other states and our relations still continue," Chairman of the parliament's Economic Commission Arsalan Fathipour told FNA on Tuesday, adding that Tehran can use its ties with other world nations to skirt the western embargos.
He downplayed the effectiveness of the sanctions, and stated, "Our people feel no fear. They have gone through and survived problems much harder than sanctions, and they will, thus, go past these sanctions easily as well."
Meantime, the Lawmaker cautioned that the West's provocative moves have already pushed global oil prices up, and noted that the trend will continue in future if Tehran's foes continue with their present policies.
Analysts believe that the West-driven tension against Tehran has remained supportive for crude.
The price of oil rose on Tuesday. Benchmark oil for September delivery rose 71 cents to $96.68 per barrel in midday trading in London in electronic trading on the New York Mercantile Exchange. The contract dropped 4 cents to finish at $95.97 per barrel in New York Monday.
Brent crude, which is used to price international varieties of oil, rose 79 cents to $114.48 per barrel in London.