Economy
MP: Sanctions Unable to Impede Progress of Iranian Oil Industry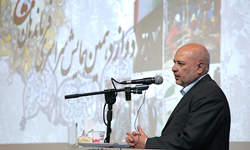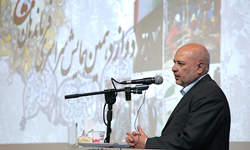 Chairman of the Iranian Parliament's Energy Commission Massoud Mir-Kazzemi said the western states' attempts to weaken the Iranian oil sector have failed to block the oil industry's progress.
"The Iranian oil industry has been able to resist the recent illegal and illogical sanctions and continued its work," Mir-Kazzemi told FNA on Tuesday.
Mir-Kazzemi, a former Iranian oil minister, pointed to the West's miscalculation in its sanctions against Iran's oil industry, and said, "The important point here is that these sanctions have been drawn without any knowledge of our country's capabilities and capacities and have no important impact on Iran."
Mir-Kazzemi noted that the Iranian oil industry has been able to utilize Iran's rich scientific backup and its domestic experts to resist the sanctions.
The remark by the lawmaker came after Iran on Tuesday launched several units to optimize the processing and improve the quality of Shahid Tondgouyan (Tehran) oil refinery's products in a ceremony attended by President Mahmoud Ahmadinejad.
Shahid Tondgouyan refinery's new units which started operation on Tuesday are able to improve the quality of the refinery's products like gasoline, gasoil and kerosene.
The optimization and quality improvement plan of the refinery's products includes desulphurization of gasoil, sulfur extraction and sulfur recovery.
Also, Shahid Tondgouyan oil refinery's isomerization unit which takes low-octane, normal-paraffins and chemically reshapes them into higher-octane, iso-paraffins, can now produce 2.8 million liters of high quality gasoline per day.