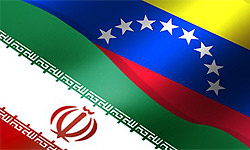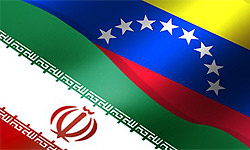 Member of the Iranian Parliament's Presiding Board Abdolreza Mesri underlined that ties between Iran and Venezuela improved significantly during the time of Venezuela's late President Hugo Chavez, adding that the two countries can further expand their mutual cooperation in future.
"Over the past few years, Iran successfully penetrated into one of United States' main backyards in Latin America and this should be defined as a major success for Iran's foreign policy apparatus," Mesri told the parliament's news agency on Monday.
"The late president Chavez played a significant role in development of ties between the two countries, as he facilitated Iran's growing economic and industrial presence in his country," he added.
Chavez died at a military hospital in Caracas on March 5 at the age of 58 after a two-year battle with cancer.
He founded the movement of Bolivarian Revolution to establish popular democracy and economic independence and bring about the equal distribution of wealth in Latin America.
Chavez was one of the key players in the progressive movement that has swept across Latin America over the past few years.
Since taking office in 2005, the Iranian President has expanded Iran's cooperation with many Latin American states, including Venezuela, Bolivia and Cuba.
But the strong and rapidly growing ties between Iran and Venezuela have raised eyebrows in the US and its western allies since Tehran and Caracas have forged an alliance against the imperialist and colonialist powers and are striving hard to reinvigorate their relations with the other independent countries which pursue a line of policy independent from the US.
The US Department of State has announced that it would closely monitor the recent energy agreements between Venezuela and Iran.
The US State Department's announcement came after Chavez, on a visit to Iran, signed a number of agreements focused on energy cooperation with Ahmadinejad.
Among the agreements signed were pacts for the formation of a joint oil shipping company and joint construction of petrochemical plants, as well as Venezuela's participation in the exploitation of Iran's South Pars gas field.
Under the shipping agreement, PDV Marina, Petroleos de Venezuela SA's shipping subsidiary, and Iran's IRISL Group, plan to create a maritime oil transport firm that will enable Caracas to sell more than 500,000 bbl of crude in Europe and Asia.
The two sides also reaffirmed an earlier agreement to build a refinery in Syria, Iran's main ally in the region. An agreement to build the refinery was first signed in 2007 with Iran, Venezuela, and Malaysia as partners.